Safety eyewear: StarLite MAG Bifocal Safety Eyewear from Gateway Safety
Protective eyewear offers new options, classic style, budget-friendly pricing.


Feb 7th, 2013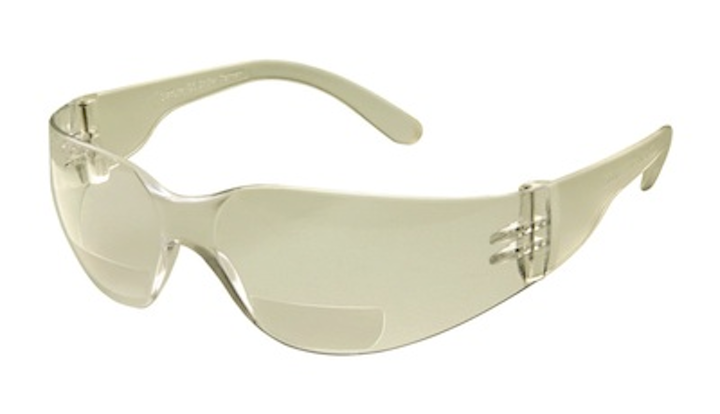 Cleveland, OH — For utility safety, bifocal safety eyewear is one of the fastest-growing segments in eye protection. And, just as the one-size-fits-all approach doesn't always work, neither does the one-diopter-fits-all approach. As a result, Gateway Safety has introduced a 10-unit multi-pack in the StarLite® MAG line, which is Gateway Safety's most popular and cost-effective bifocal eyewear. Each multi-pack contains two of each diopter: 1.0, 1.5, 2.0, 2.5 and 3.0, in the clear lens only. This gives workplaces greater flexibility with the various magnification levels.

In addition, Gateway Safety has added a new Clear In/Out Mirror lens option in StarLite MAG. The clear in/out mirror lenses can help reduce the effects of intense bright light and glare as workers transition from indoor to outdoor tasks. It's one of Gateway Safety's most popular lens options. The new Clear In/Out Mirror lens is available in 1.5, 2.0, and 2.5 diopter levels.

Bifocal safety eyewear allows workers to clearly read instrumentation, work with small parts, or perform other close tasks. Workers in potentially hazardous environments in which eye protection is required cannot switch between regular safety glasses and reading glasses without creating a moment or more‹of non-compliance that can result in errors and eye injuries. Employers can look to StarLite MAG for its great styling, comfort, and all-around impact protection. In addition to the new clear in/out mirror lens, StarLite MAG is available in clear, clear anti-fog and gray lens options.

For more information about Gateway Safety or other safety eyewear, click here to go to Utility Products' Buyers Guide.