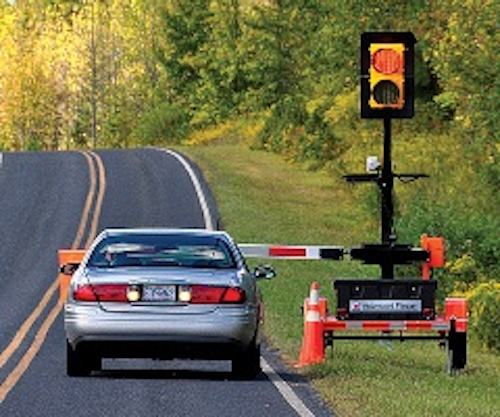 According to the Federal Highway Administration, there were 40,000 accidents and 845 fatalities in highway work zones in 2007. Human flaggers often are the victims and/or causes of these accidents.
Synergy Technology LLC introduces the Automated Flagger System AF-100 as an alternative to human highway work zone flaggers.
The Automated Flagger AF-100 is a trailer-mounted signal light with a gate arm that raises and lowers to direct traffic around a single-lane work zone. Two radio controlled signal trailers allow crews to provide traffic signals with the highest visibility and remove humans from the roadway.
In addition to the obvious safety improvements, the system offers a short payback period with labor reduction savings. The Automated Flagger AF-100 has a perfect safety record and is Federal Highway Administration 2009 Manual on Uniform Traffic Control Devices (MUTCD) compliant.
Synergy Technology LLC