Arc Flash Hazard Signs and Labels
Almetek's arc flash hazard signs and labels are fully customizable.
Mar 18th, 2011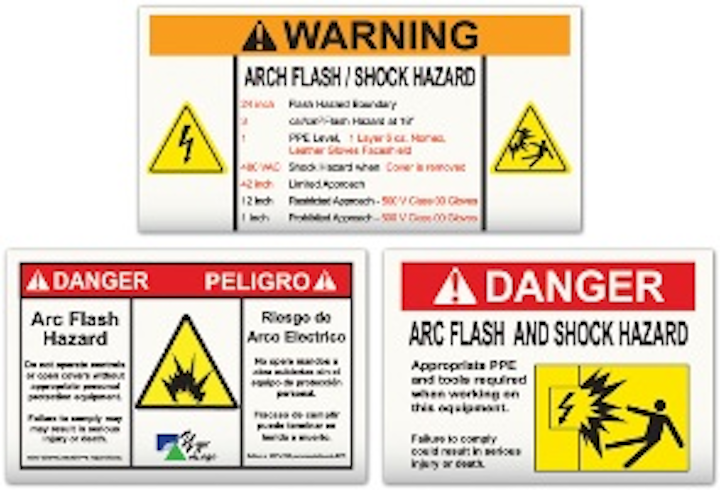 Almetek is launching its new line of fully customizable arc flash hazard signs and pressure sensitive labels. The new product line can be customized to feature specific personal protective equipment (PPE) levels, company logos, graphics, text, photos and more.
Over 10 Occupational Safety and Health Administration (OSHA) reportable arc flash related incidents occur every day, several involving fatalities. Section 110.16 of the National Electric Code (NEC) 2002 code requires switchboards, panel boards, industrial control panels and motor control centers to be clearly marked to warn personnel of potential electric arc flash hazards. Almetek offers signs and labels in a variety of styles including aluminum, polyethylene, fiberglass, Lexan and pressure sensitive vinyl, which clearly will get the message of safety across. Failure to properly alert and educate staff on arc flash safety can result in hundreds of thousands of dollars in fines to a company and serious injury or death to an individual. Make sure all equipment with risks is properly marked.
Almetek Industries