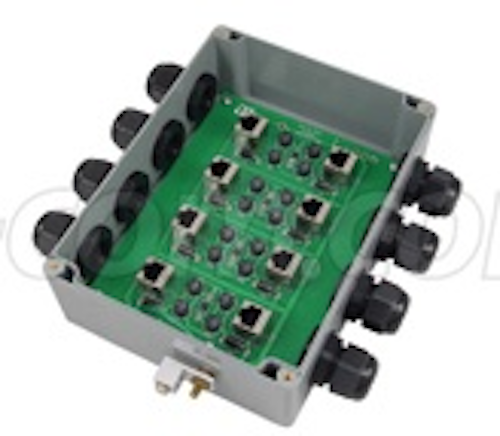 North Andover, Mass.—L-com Inc., a manufacturer of wired and wireless connectivity products, has added six new Power-over-Ethernet (PoE) lightning protectors to handle 15V and 24V PoE devices. These products are being offered due to the increased popularity of 15 Vdc and 24 Vdc PoE equipment.

The IEEE has standardized on the use of 48 Vdc as the injected PoE voltage and is used by the vast majority of PoE compatible devices available today. However, an increasing amount of PoE devices such as wireless access points, wireless CPE equipment, IP cameras, and VoIP telephone systems require 15 Vdc and 24 Vdc as the injected voltage. These new lightning protectors are specially designed to be compatible with these types of PoE voltage.

"We noticed a gap in the market and filled it," said Patrick Pesa, Director of Product Management. "These new lightning protectors will satisfy the requirements of many of our customers."

The new PoE lightning protectors come in models to handle Category 5 or Category 5e cables and range from single line indoor models to a weatherproof four-line protector.
For more information about L-com or other lightning protectors, click here to go to Utility Products' Buyers Guide.