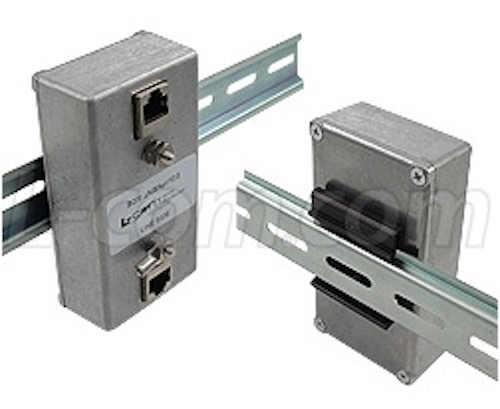 North Andover, Mass.—L-com Inc., a manufacturer of wired and wireless connectivity products, now carries a line of DIN rail mountable lightning and surge protectors. The new products come in models that protect Cat5, Cat5e and Cat6 lines; RS-422 and RS-485 lines; telephone/DSL/T1 lines; and 4-20 mA current loop lines.

The new lightning protectors are designed to mount onto DIN 3 rail systems, such as those used in L-com's NEMA rated DIN rail waterproof enclosures. L-com's DIN mounted protectors are easily integrated in DIN rail systems without the need of drilling holes into the racks and cabinets, saving much time and effort.

"DIN mountable equipment can be quickly and easily installed and configured," said Patrick Pesa, Director of Product Development. "Our lightning protectors are already among the highest quality available; now they are highly convenient, too."
For more information about L-com or other lightning and surge protectors, click here to go to Utility Products' Buyers Guide.