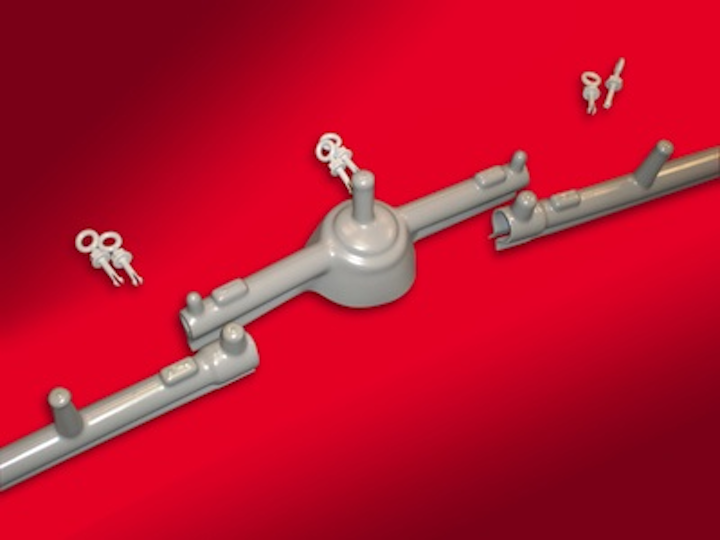 Milford, N.H.—Hendrix Molded Products introduces the new HRS-67 Raptor Shield, a lightweight, simple and inexpensive way to protect wildlife from live line contact, as well as reduce power outages. The new HRS-67 helps utilities implement their Avian Protection Plan and complies with the federal Migratory Bird Treaty Act, Golden & Bald Eagle Protection Act, as well as the Endangered Species Act.

The HRS-67 Raptor Shield can be installed on pin type insulators rated up to 35KV, and on conductors ranging from #6 thru 795 ACSR. It is equipped with internal clips to support and provide stability when the shield is mounted over porcelain or polyethylene ANSI class pin insulators and can withstand wind speeds up to 150mph. The shield is also designed with retainer pins for added security and uplift drafts.

The HRS-67 is designed to be installed easily without de-energizing any live lines, allowing installation on energized power lines up to 35KV with live line rubber gloves or hotsticks. The material is flexible enough to accommodate line angles up to 20 degrees. Manufactured in the USA using a proprietary, gray, ultraviolet and track resistant, flexible, high temperature Plastisol, the HRS-67 provides high performance and long life in extreme outdoor environments.
For more information about Hendrix Molded Products or other wildlife protection/power outage prevention products, click here to go to Utility Products' Buyers Guide.