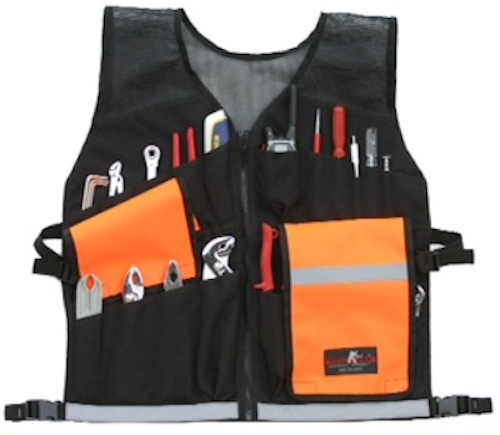 Lakewood, Wash.—Paktek Inc. offers the ToolVest, eliminating bulky tool belts and keeping workers safe. Among its features:

• Twenty easy-to-reach pockets, six flap covered and 14 quick access pockets;
• Four quick-release buckle adjust points for perfect fit;
• Large rear pocket is accessible from booth sides;
• Zips on and off like a jacket;
• Vest frame is made from rugged, breathable mesh for superior circulation;
• Tool panels are made from 1000 denier Dupont Cordura;
• Flourescent panels work like safety vest, keeping workers viable, and
• Reflective stripes front and back add to night safety.

For more information on Paktek or other tool vests, click here to go to Utility Products' Buyers Guide.