Packaging for specific HYDENT compression connectors
BURNDY announces new packaging for small compression—suitable for rack or stackable for shelf display.


Sep 16th, 2011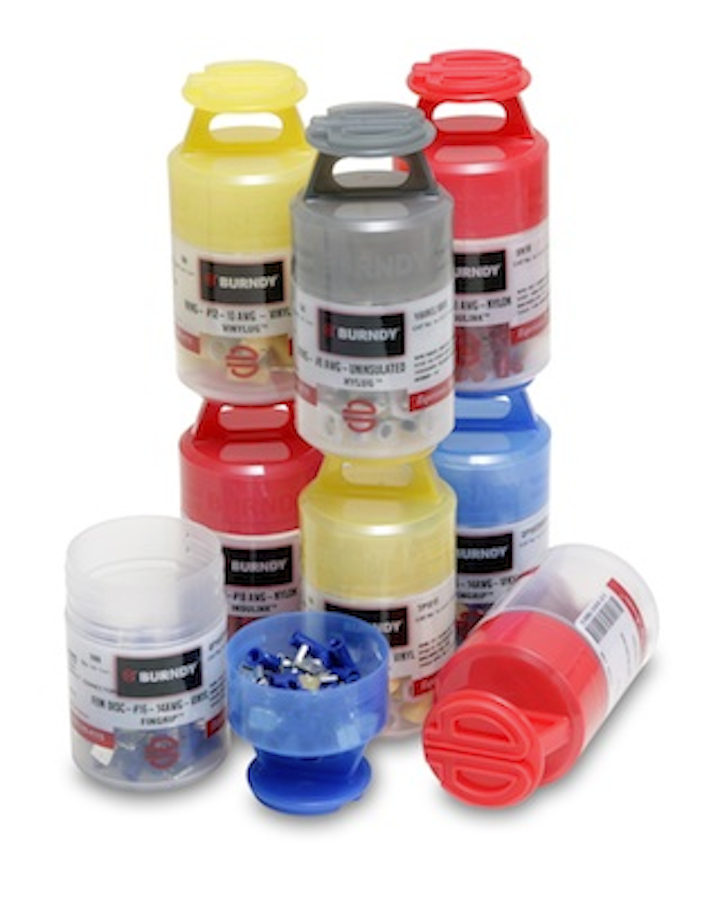 Manchester, N.H.—BURNDY, a manufacturer and provider of connector solutions to the industrial, utility, construction, telecommunication, power generation, OEM, data center, oil and gas industries, is proud to introduce new, made in the USA packaging for specific small HYDENT compression connectors.

Combining eye-catching look with function, the patent pending lid features the BURNDY 'Bug' identifier and the ability to hold product when inverted while providing a stable base for spill prevention. The lid design allows for hanging on a 1- or 2-prong rack. The bottom of the jar body is indented to allow for safe stacking. The jar body is translucent along with the color-coded lids offering visual verification. Identifying reds, blues and yellows (gray lid signifies uninsulated product) has never been easier. Threaded lid design requires only 1/4 turn but locking feature keeps the contents secure.