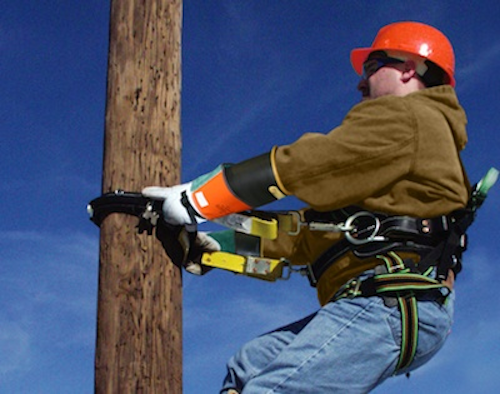 SALISBURY by Honeywell introduces Miller by Honeywell Fall Protection products. This new line of high-quality products is synonymous with safety, quality and innovation. Miller Fall Protection products enable our customers to prevent accidents and injuries, while maintaining on-the-job efficiencies.

Salisbury is proud to bring to the market Miller's solutions that not only enhance safety and productivity, but increase user acceptance and lower overall cost. Miller's innovative products are built with the user in mind and their team of experts are constantly looking for ways to better their products. This dedication to new ideas creates a product line that can enhance productivity of the worker and increase safety on the job thus lowering overall costs to the employer.

Miller fall protection products meet all applicable OSHA, ANSI and CSA requirements and standards. In addition, CE certified products are available. This line of products includes:

• Personal fall arrest system components
• Belts
• Lanyards
• Ladders
• Fall restraint system
• Arc rated harnesses
• Arc rated lanyards
• Much more

For more information about SALISBURY by Honeywell or other fall protection products, click here to go to Utility Products' Buyers Guide.