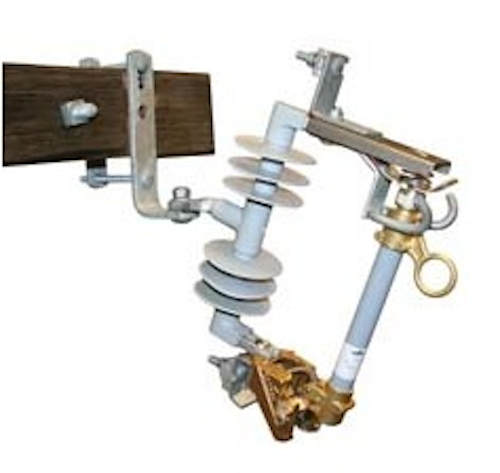 Waukesha, Wis.—Cooper Power Systems' Type L cutout enhancements simplify field installation and identification, and improve field operation reliability. Cooper Power Systems, a subsidiary of Cooper Industries plc (NYSE: CBE), offers this labor savings solution that ensures utilities can quickly restore power to their customers after the cutout and fuse combination clear a fault.

Several new features ease field installation: The new fuse door cap design allows faster tool orientation and easier cap installation, tightening and removal. The new lower door casting eliminates the need for additional tools. The trunion opening allows for easier and faster hotstick installation of the door into the cutout. Reduced force is required to close the door into the frame without compromising the connection rigidity.

The Type L cutout also features an enlarged shield that is tapered at the end to provide easy open fuse identification in the field, and reduce time needed to select a replacement cutout. An added kick-out spring ensures that the fuse door falls open upon fuse clearing, again providing crews on-site a clear visual indication of fuse operation. The new shield is also larger to further assist in deflecting ice and snow buildup on the upper contact of the cutout.

The new Type L cutout design, tested in accordance with ANSI/IEEE Std C37.40-2003, C37.41-2000 and C37.42-1996 standards, improves field operation by assisting in efficiently clearing high current faults. The upper door casting prevents the possibility of overtravel and improper door latching, which can result in premature failure.