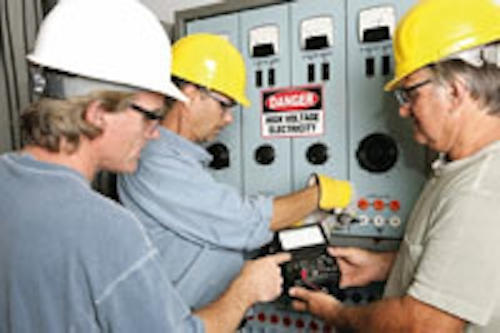 Chicago—RONIS makes operating in electrical power stations less perilous because of its new range of interlock systems, specifically designed to ensure the users' safety while working on medium and high-voltage machines and other electrical installations. RONIS developed four product ranges that offer a large number of locks adaptable to any hazardous components requiring to be manipulated in a specific order. These systems can be tailored to companies' specific needs.

From locking isolator controls to access locks (flaps, doors, covers, etc.), including locking systems for circuit-breaker switches, inverters or transformers, the interlock range by RONIS was specifically designed for maximum safety. The locks are interdependent:

• Each hazardous component is protected by one or more locks,
• Each lock can only be opened with its own specific key, and
• A key will not be available to open a given lock if the preceding lock was not correctly released.

The system therefore is the most secure as the locks are mechanical and highly reliable; each operation is carefully integrated into a complete process. The keys prevent any infringement of the required procedure and eliminate any risk of error.

These systems are made entirely of metal, using high quality, durable materials chosen to ensure maximum reliability. Built around a sturdy stainless steel case able to withstand difficult environments, each interlock has a brass cylinder pin-tumbler offering a wide range of keying combinations. A brass key completes the system for optimal security.

And, RONIS now has a new key center; the ELC board enables to activate and release one or more keys by introducing them sequentially and requires having them manipulated in a specific order. Equipped with at least seven cylinders, the ELC board is more compact and easier to set up or transport. It is now available in three models: 7 to 12 cylinders, 13 to 18 cylinders, 19 to 24 cylinders.

RONIS also developed a new type of reversible key with over 80,000 secure combinations, which makes it harder to copy.