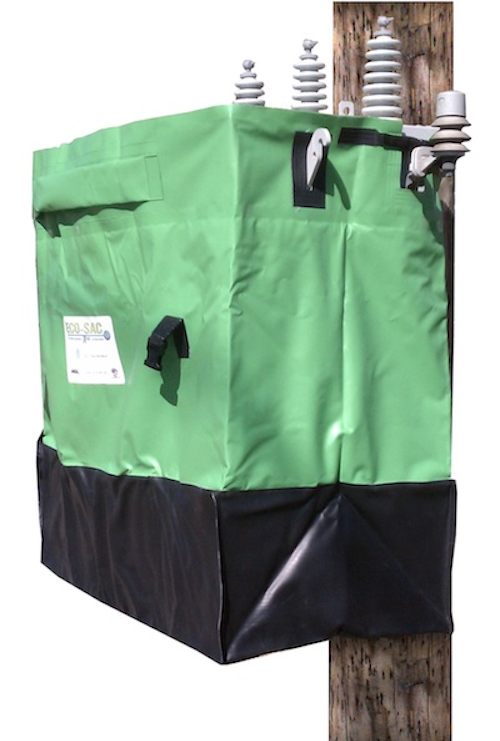 St. Marys, K.S.—Andax Industries' ECO-SAC~ is a reusable, environmentally responsible containment system for leaking overhead pole and pad mount transformers. Designed with your line workers in mind, the ECO-SAC~ helps you get your job done safely while protecting the environment and effectively reducing your operating costs.

By simply dropping in a replaceable liner, the ECO-SAC~ can be re-used up to five times. And since the liners are incinerable to less than 2 percent ash, that adds up to big savings when compared to existing procedures that can fill drums with waste for landfills.

Just 'bag' the transformer using the ECO-SAC~ and return it to the yard completely contained. You can even store the "bagged" transformer outside for up to a year by using the optional, UV-resistant, weather-repellant cap.