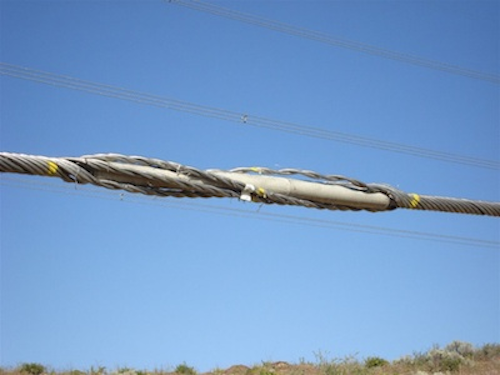 Mayfield Village, Ohio—The conductor is the largest single component of the power delivery system. It is the delivery pathway from generation to the user. With vast exposure to the environment, damage is bound to occur that will impact efficient transfer of energy. To effectively and safety repair this critical system component, Preformed Line Products offers materials that are easy to install, perform like the conductor and provide for worker safety.

Splice Shunt

Splice Shunts are a very effective solution for the repair of aging and deteriorating compression and automatic splices and dead-ends. It can also be used as part of a solution to upgrade existing transmission/distribution lines without the need to re-conductor.
- Helical design mimics conductor's mechanical characteristics under tension,
- Single-component outer-layer assembly,
- Easily installed with hot sticks eliminating the requirement of a line outage
- Restores 100 percent of the electrical and mechanical integrity of the conductor,
- Will eliminate hot spots caused by existing electrical connections,
- No tools required, and
- Permits existing lines to be up rated.