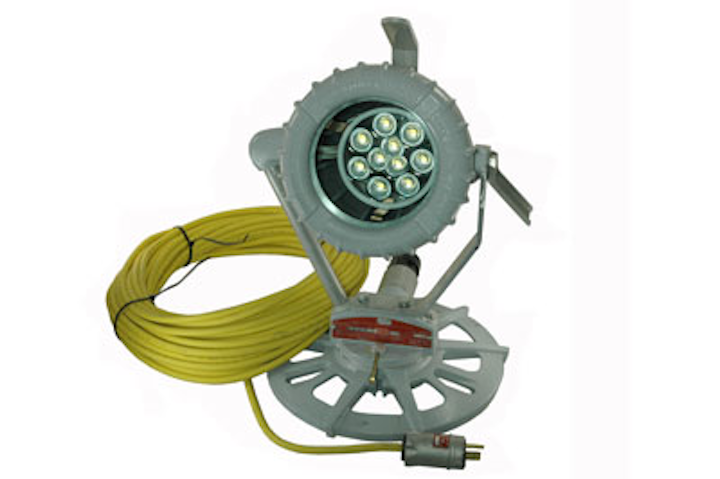 Safety products: Serving the utilities, industrial and commercial business communities for over 40 years, manufacturer and distributor of high grade lighting equipment Larson Electronics has announced that their line of explosion proof lighting will be featured in both the 2014 online and 2015 print versions of Grainger's product catalogues.
Larson Electronics is pleased to announce its participation in the 2014 online and 2015 print versions of Grainger's product catalogues. With over 200 portable and permanent mount hazardous location lighting products slated for inclusion within Grainger's online and print sales catalogues due out in the spring of 2014 and 2015, respectively, Larson Electronics will be featuring their diverse line of industrial grade explosion proof lighting equipment.
Known for high quality products and service excellence, Larson Electronics will be featuring luminaires including their EPL-HB-150LED-RT high bay LED fixtures designed for hazardous locations, EPL-48-2L-LED paint booth approved LED fixtures, and portable equipment designs including the EPL-C-2X70-LED explosion proof LED tank light, and EPL-BS-161M-100 explosion proof LED light with pedestal mount. Larson Electronics has a long history of supporting the utilities and industrial sectors with heavy duty lighting solutions and in recent years has expanded this service to include US military and federal agencies as well as the private and commercial business sectors.
"We are pleased to be included in the Grainger catalog," said Rob Bresnahan with LarsonElectronics.com. "I think it is a testament to our diversity of product offerings of hazardous location area lighting."
Larson Electronics carries an extensive line of explosion proof LED lights, hazardous location lights, intrinsically safe LED lights, portable work lights and intrinsically safe LED trouble lights.
For more information about Larson Electronics or other products, click here to go to Utility Products' Buyers Guide.