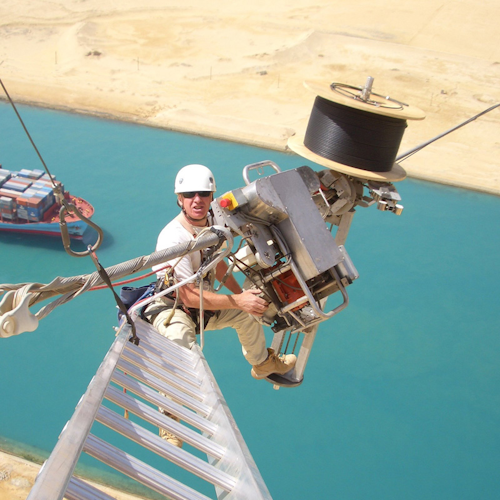 Fiber optic cable: Successfully installed worldwide since 1982, SkyWrap is a fiber optic cable helically applied on ground wires or phase conductors. A specially designed spinning machine is used to wrap the cable under controlled conditions. This system offers a complete communication link designed and engineered for high-voltage environments at low cost.
SkyWrap is the ideal solution when access to the overhead line is problematic. The installation equipment is lightweight and easy to handle. And, with SkyWrap, there's no need to de-energize the line. The cable can be wrapped on the ground wire under live-line conditions.

Features:
• Quick, cost effective installation
• Utilize existing power line infrastructure
• Use where access is limited (e.g. mountains and river crossings)
• Use for both earth-wires and phase conductors
Applications:
• SCADA
• Utility Telco Networks
• Smartgrid
• Broadband
For more information about AFL or other products, click here to go to Utility Products' Buyers Guide.