Safety eyewear from Gateway Safety
Eye protection: Gateway Safety's over-the-glasses eye protection are a cost-effective alternative to prescription safety glasses.
Sep 3rd, 2014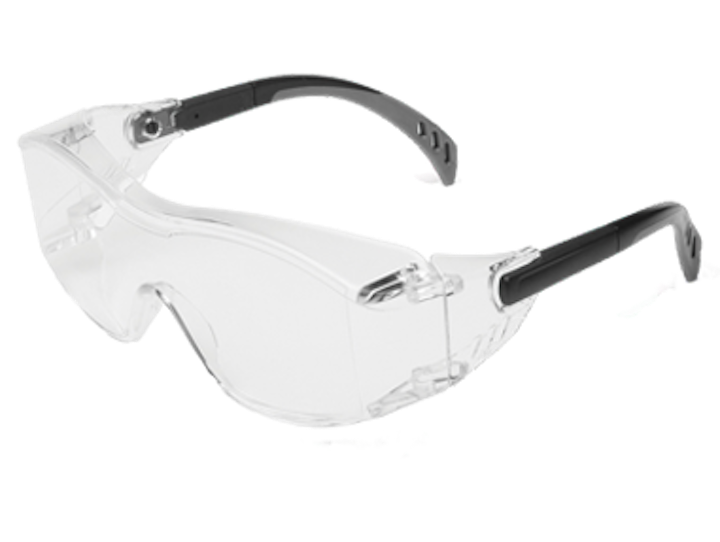 Utility safety: Many workers who need industrial eye protection also wear corrective lenses on a regular basis. Prescription safety eyewear can be a costly option for employers, as each pair of eyewear needs to be customized to the individual worker's vision. Over-the-glasses (OTG) safety eyewear, like Gateway Safety's Cover2®, are an alternative solution for employers who want a cost-effective product that still provides durable eye protection for their employees.
Cover2® protective eyewear features a one-piece polycarbonate lens that fits over most prescription glasses and offers adjustable length temples for a custom, comfortable fit. These glasses provide extreme impact protection and meet ANSI Z87.1+ and CSA Z94.3 impact standards. Plus, Cover2 offers a compact, more modern style that is significantly more attractive than many traditional OTG products.
"Gateway Safety recognizes that employers often have a difficult task in finding the appropriate safety eyewear solutions, especially for employees that may wear regular glasses," said marketing manager Katie Mielcarek. "Our CoverSeries OTGs provide an exceptional solution for those who wear prescription eyeglasses. Whether the more traditional and generous size of CoverAlls or our contemporary, lightweight Cover2 product, we are proud to offer economical and comfortable safety glasses for a variety of working environments."
For more than 70 years, Gateway Safety has been designing and manufacturing award-winning, cost-effective safety products in eye, face, head, hearing, and respiratory protection. Gateway Safety works hard to provide personal protective equipment that workers want to wear ­ helping companies increase safety compliance, improve the overall welfare of their employees, and reduce the high costs associated with workplace injuries. With many products independently certified to meet ANSI and CSA standards, Gateway Safety ensures its products are safe, durable, and of the highest quality.
For more information about Gateway Safety or other products, click here to go to Utility Products' Buyers Guide.