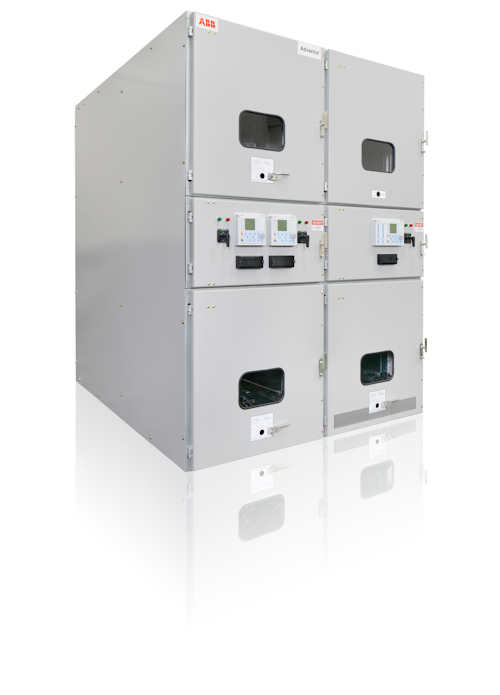 Switchgear manufacturers: ABB has extended its proven medium voltage Advance switchgear product line with an enhanced solution known as Advance 27. This addition to the non-arc-resistant Advance product line provides ABB customers with a 27 kV metal-clad switchgear product featuring a 36-in. wide product footprint, two-high 1200A breaker design and quality construction that increases personnel safety while decreasing space requirements. Advance 27, which is UL certified and meets ANSI and IEEE standards, features a Delrin arc-snuffing PT/CPT contact design and a separate LV compartment for personnel safety and ease of use. All breaker, PT and CPT compartments are designed for use with ABB's SmartRack remote racking device, and the product line is fully supported by ABB Service.
"We are excited to offer our customers the Advance 27 product," said Terry Neighbours, ABB medium voltage switchgear product management manager. "The Advance product line extension gives customers more options to meet their ratings requirements and decrease O&M costs. Advance 27 keeps with ABB's tradition of providing the smallest and most reliable metal-clad switchgear on the market."
In addition to the small footprint, Advance 27 incorporates ABB's AMVAC circuit breaker, featuring the lowest maintenance requirements in the industry. The AMVAC utilizes industry-leading technologies consisting of embedded vacuum interrupters and a magnetic actuator that eliminate maintenance on the operating mechanism and prevents coil and motor failure. The AMVAC is provided with a five-year warranty as standard and has helped customers decrease O&M costs, increase reliability and increase safety since 1997.
For more information about ABB or other products, click here to go to Utility Products' Buyers Guide.