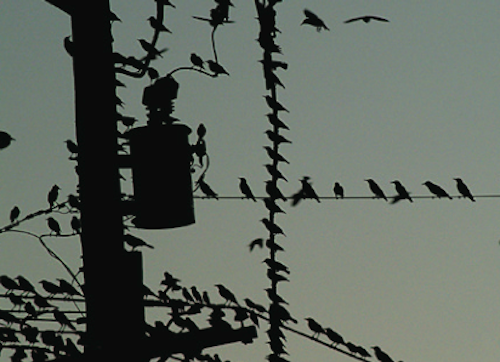 Safety products: To help minimize wildlife related outages, Eaton's Cooper Power Systems offers both line terminal and ground terminal wildlife guards. Both guards are perfect for traditional heavy-duty and/or riser pole applications.
Increase reliability and customer satisfaction
• Reduce service interruption
• Reduce disruption to wildlife
• Increase your power quality metrics
Save time and money
• Reduce lineman's time in the field identifying fault locations
• Protect your investment from wildlife damage
Wildlife friendly
• Reduce utility exposure to Endangered Species Act
• Less danger to wildlife
The line terminal wildlife guard can be quickly added to all medium voltage UltraSIL polymer-housed distribution-class surge arresters. The guard provides electrical insulation for the arrester in a compact, inexpensive, and highly effective design that is engineered to provide optimal wildlife protection.
The ground terminal wildlife guard, with a universal fit, provides a higher level of wildlife protection and better resistance to wind and other environmental factors than other guards.
Use these guards on all Eaton's Cooper Power Systems distribution arresters for optimum reliability and performance.
For more information about Cooper Power or other products, click here to go to Utility Products' Buyers Guide.