Utility safety from Honeywell
Safety products: New Honeywell solutions demonstrate ongoing innovation in worker safety and protection.
Jun 18th, 2014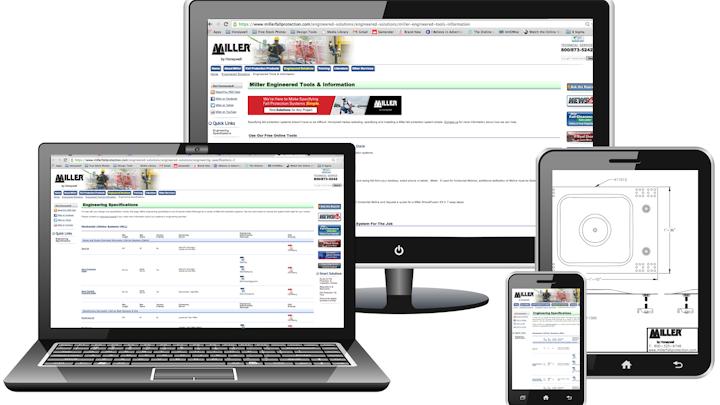 Lineman safety: The new personal protective equipment products introduced by Honeywell at ASSE Safety 2014 represent a "fervent dedication to innovation" in worker safety by the world's largest provider of PPE, said Sach Sankpal, president, Honeywell Safety Products.
"The new products announced today are the latest among the dozens of new solutions that we've introduced to date in 2014. Each represents a new approach or improvement in technology, materials, design, comfort, style, or application," Sankpal said. "This dedication to innovation demonstrates our continuing mission to be the undisputed leader in support for safety professionals responsible for building successful safety cultures in their workplaces that ensure workers in hazardous situations everywhere remain safe and well."
At ASSE Safety 2014, Honeywell Safety Products introduced:
• New online tools from Miller Fall Protection that make it easier for engineers and architects to design, specify, and select fall protection systems for different projects. The new interactive tools include engineering specifications and Computer Aided Drawings (CAD), system comparison charts, a fall clearance calculator, a ShockFusion kit selection guide, and "Ask the Expert" and additional resources. The new tools are online at http://hwll.co/EngineerTools.
• Uvex Instinct high-performance protection with a sleek design and a variety of adjustability features for a customized fit. Uvex Instinct provides high-performance protection with a sleek design and lightweight frame, featuring a variety of adjustability features for a comfortable, customized fit. The soft, flexible fingers on the nosepiece help to minimize slippage, while the slim, curved temples provide a secure fit with minimal tension around the ears. For more information: http://www.uvex.us/instinct.
• Uvex Tirade Sealed Eyewear features closed cell foam, removable temples and adjustable headband for a comfortable, gap-free fit. Uvex Tirade sealed eyewear protects workers in high particulate environments where dust, dirt and debris present the risk of eye injury. The large unilens design provides a wide field of unobstructed peripheral vision, with a soft foam subframe to ensure a comfortable gap-free fit. For more information: http://www.uvex.us/tirade.
For more information about Honeywell or other products, click here to go to Utility Products' Buyers Guide.