Video monitoring system: Large-scale video surveillance
Video surveillance: Raining? Snow? No problem! LILIN brings powerful 3MP video surveillance outdoors with new pan/tilt/zoom dome camera.
Jun 17th, 2014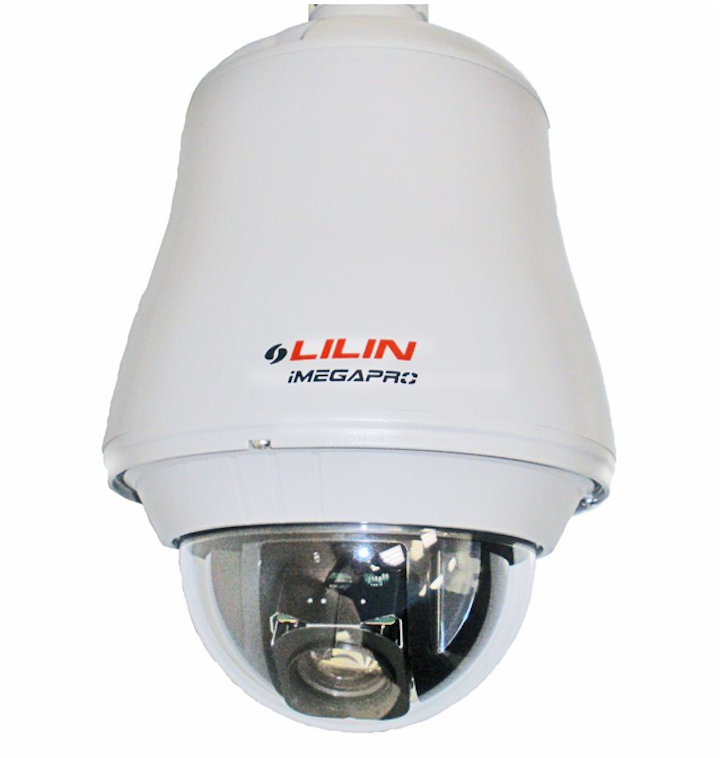 Video surveillance system: LILIN North America, the US entity of IP video provider Merit LILIN, has launched an HDTV pan/tilt/zoom (PTZ) IP dome surveillance camera featuring a long-range 20x optical zoom lens (4.7 to 94 mm) and 12x digital zoom that is ideal for large-scale security applications. It is outdoor-ready with an IP66 rating and built-in heater/cooler, so no expensive housing is required.
When combined with 3-megapixel (1080p) resolution, this zooming capability empowers the LILIN IPS4204S camera to capture crisp, clear HDTV-quality 360° surveillance video of large outdoor areas or to focus on small targets in extreme high detail such as a subject's facial features or a license plate. Just a single IPS4204S can do the job of several standard resolution cameras, making it a far more cost-effective choice.
Even when capturing full HD 1080p video at up to 30 frames per second, the camera's H.264 compression streams video at very low bandwidth to minimize network traffic, while maintaining high video quality.
OUTDOOR-READY
A weatherproof IP66-rating means the IPS4204S is protected against dust and rain, therefore qualifying it for use outside in a variety of demanding conditions. No external housing is required, which reduces costs and installation mistakes. It can be installed with confidence in ambient temperatures ranging from -40°F to 122°F thanks to an internal heater/cooler. In addition, its true day/night capability through the use of an IR cut filter makes the camera ideally suited for 24-hour security. In the event of a network outage, on-board recording is supported so data can be stored on a Micro SD card.
HIGH-SPEED PTZ
The IPS4204S is capable of making complete 360° rotations at a high speed of 0.15° - 360° per second, allowing users to pinpoint and follow specific activity which can then be examined in detail using its superior zoom features.

Other image enhancing features include: adaptive tone reproduction that enhances contrast in the image; wide dynamic range, which uses different exposures to enable all objects in an image to be clearly seen; and 3D noise reduction technology that further increases quality of an image by suppressing noise, and eliminating smear and pixelation in low light conditions.

SOFTWARE INCLUDED
Shipped with free CMX central management software, the IPS4204S offers an exceptional range of functions including EPOS connectivity and database searching. CMX will scan the network for all active IP cameras. Users can view, record and manage up to 36 channels of video recordings completely free, without any attached license fees.

Two camera versions are available: the IPS4204S (AC24V power) and IPS4208S (AC100-240V power).
For more information about LILIN North America or other products, click here to go to Utility Products' Buyers Guide.