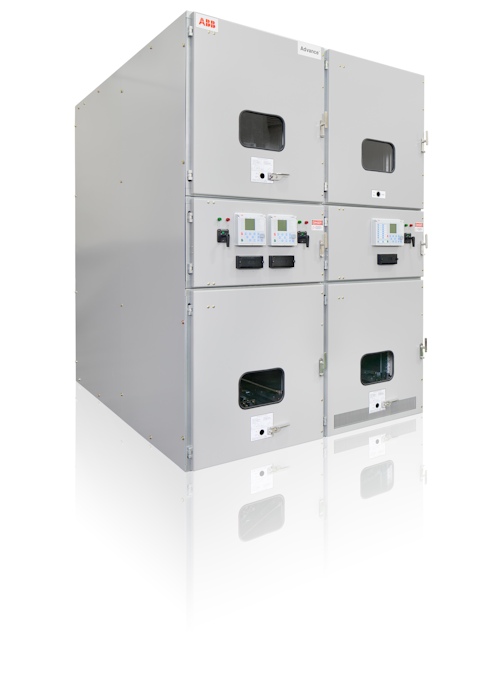 Power management: ABB has designed and delivered a special lineup of switchgear frames to Texas State Technical College for use in their new power systems education program.

Texas State Technical College (TSTC) in Red Oak, TX recently commissioned ABB to design customized Main Tie Main (MTM) Training switchgear featuring ABB ADVAC and AMVAC breakers, instrument transformers, test switches and Relion® relays inside Advance switchgear frames. This first-of-its-kind order was placed to better enable TSTC to serve its students by providing a unique, hands-on learning opportunity.

"It was a pleasure to work on this customized lineup and to know that it was being put to a special purpose in training the next generation of engineers," said Mark Heiny, project manager for ABB. "This is truly a one-of-a-kind piece of equipment, and no one else will have this exact same setup to be used for this purpose."

"TSTC North Texas is grateful to ABB for the tremendous engineering time, materials and effort donated during the design, development and construction of our one-of-a-kind Main Tie Main (MTM) fully-energized training switchgear," said Leroy White, Jr., director, Design, Manufacturing & Transportation at Texas State Technical College. "It is not only a technological wonder, but a soon to be envy of every post-secondary Electrical Engineering program in the world."

ABB's background in switchgear design and history of reliable, customized solutions were integral to their selection as the provider of this equipment, allowing the company to answer TSTC's needs for classroom training equipment. This specialized lineup of switchgear will go a long way in providing hands-on relay, maintenance and field training that is not typically a part of a post-high school course of study.
Texas State Technical College is the only state-supported technical college system in Texas. TSTC's statewide role and mission is to efficiently and effectively help Texas meet the high-tech challenges of today's global economy, in partnership with business and industry, government agencies, and other educational institutions.
ABB is a leader in power and automation technologies that enable utility and industry customers to improve performance while lowering environmental impact. The ABB Group of companies operates in around 100 countries and employs about 145,000 people. The company's North American operations, headquartered in Cary, North Carolina, employ about 30,000 people in multiple manufacturing, service, engineering and other major facilities.
For more information about ABB or other products, click here to go to Utility Products' Buyers Guide.