Utility safety: Ground terminal wildlife guard
Safety products: Eaton minimizes wildlife-related power outages and protects arresters with new ground terminal wildlife guard.
Oct 13th, 2014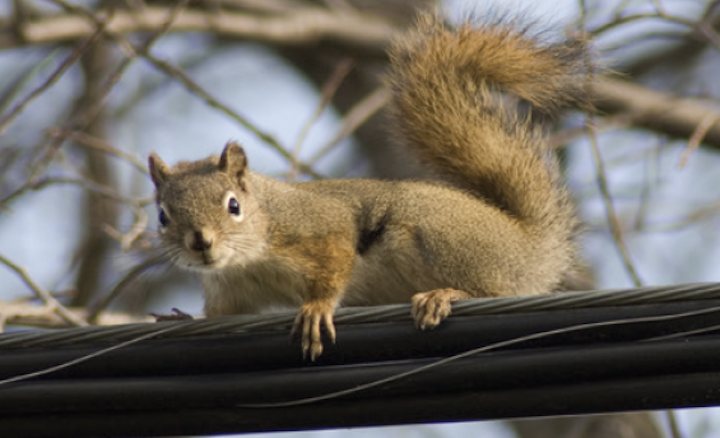 Safety equipment: Power management company Eaton has recently introduced its new ground terminal wildlife guard, an expanded product offering of the Wildlife Protection System from its Cooper Power Systems business. In addition to the existing terminal wildlife guards, the latest offering reduces service interruption from animal interference while maintaining the reliability and performance of distribution arresters.

"Interference from wildlife is one of the leading causes of service interruptions for our utility customers. It can result in costly outages, reduction in reliability and harm to wildlife," said Chris Decker, product line manager, Eaton's Cooper Power Systems division. "Both line and ground terminal wildlife guards are designed to address these potential challenges by providing the highest level of protection with low maintenance costs. At the same time, they are engineered to reduce utility exposure and more readily ensure the safety of wildlife."

Ideal for traditional heavy-duty and riser pole applications, the ground terminal protector has a universal fit that can be quickly added to any standard distribution arrester. It has the ability to protect against flashovers between live and ground terminals and provides electrical insulation through a compact, inexpensive and effective system. Because it can reduce the time required for a lineman to identify fault locations in the field, the ground terminal wildlife guard can also contribute to saving time and money for utility customers.

The Wildlife Protection System from Eaton's Cooper Power System's business already includes the line terminal wildlife guard, which possesses an enhanced flexible design that increases the distance to live components from wildlife interference and allows for easy installation and removal during overhead equipment maintenance.

Exceeding the 1656- 2010 standard from the Institute of Electrical and Electronics Engineers (IEEE®), both the line terminal and ground terminal wildlife guards have the ability to withstand wet power frequency flashovers, cold temperatures and ultraviolet and salt fog aging. Guard ratings are available up to 22 kilovolts (kV) compared to the 5 kV industry standards.

Eaton's Cooper Power Systems division provides a range of power delivery and reliability, automation and control, advanced metering and demand response solutions designed to increase efficiency and smart operations. The Power Systems business serves customers in the utility, commercial, industrial, mining, renewable energy and other markets.

Eaton's Electrical Sector is a global leader with expertise in power distribution and circuit protection; backup power protection; control and automation; lighting and security; structural solutions and wiring devices; solutions for harsh and hazardous environments; and engineering services. Eaton is positioned through its global solutions to answer today¹s most critical electrical power management challenges.

For more information about Eaton or other products, click here to go to Utility Products' Buyers Guide.