Protective clothing: Rain suit is lightweight and flexible
Utility supplies: Galeton introduces REPEL .22 mm EVA 2-piece rain suit. Ultra-lightweight, flexible rain suit offers many features.
Jul 14th, 2014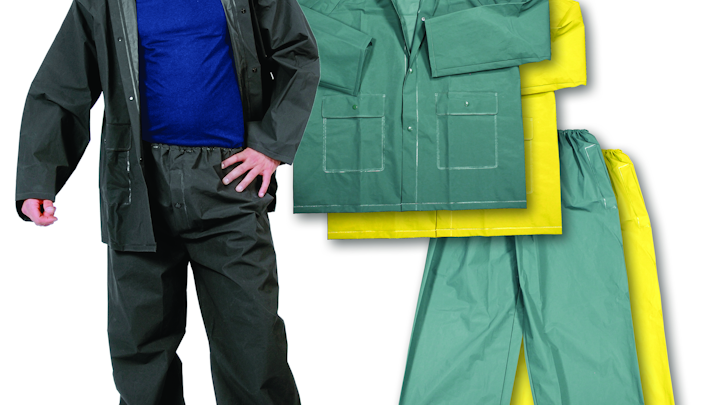 Safety clothing: Galeton, a supplier of fine quality work gloves and personal protective products, has recently introduced #11906 REPEL Ultra-Lightweight .22 mm EVA 2-Piece Rain Suit. Are you looking for something lighter and less bulky than those heavy, stiff rain suits that everyone seems to wear? The rain suit is lightweight, flexible and durable.
EVA maintains its rubber-like elasticity even at freezing temperatures down to -20 degrees F. It's less than half the weight of PVC rain suits of similar thickness. Comes in a choice of black, yellow or green.
For more information about Galeton or other products, click here to go to Utility Products' Buyers Guide.