Safety products: Wind energy harness for fall protection
Fall protection equipment: Honeywell's Miller Aircore Wind Energy Harness provides wind turbine workers with fall protection safety, comfort.
Jul 15th, 2014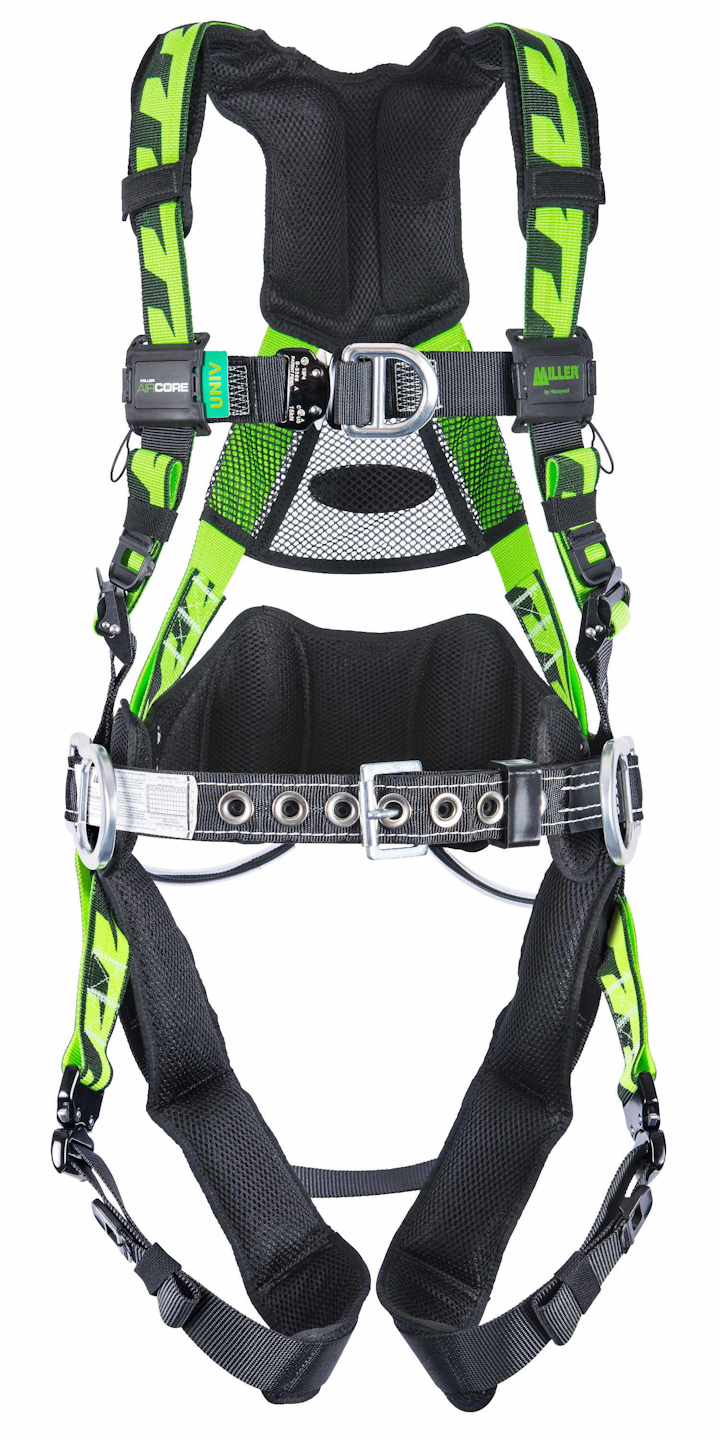 Utility safety: Honeywell has announced the new Miller® AirCore Wind Energy Harness specifically designed to provide the ultimate in fall protection safety, comfort, and productivity for wind turbine construction and maintenance workers.
The advanced design of the new AirCore Wind Energy Harness combines lightweight comfort with superior fall protection for workers who build and service wind turbines‹ reducing fatigue for all-day endurance and increased safety and compliance. Features include:
• Light Weight - Up to 24% lighter than similar competitive harnesses for increased productivity and reduced fatigue.
• Comfort - Up to 16% less surface area than other padding used on the market to keep workers cooler and working longer
• Durable Removable Lumbar Wear Pad ­ Lightweight, non-marring material designed to protect the harness and the wall of the turbine from damage
• Removable Belt with tool loops ­ Uniquely designed to stay in position when disconnected, even when tools are attached
• Improved Cam Buckle ­ Lightweight, low profile and easy to adjust
• Oversized ID tag ­ Provides quick and easy harness size identification
The new Miller AirCore Wind Energy Harness meets applicable OSHA 1926.502, ANSI A10.32, ANSI Z359.1 and CSA Z259.10-12 requirements, and is the latest innovation in the series of award-winning Miller AirCore fall protection harnesses.
For more information about Miller or other products, click here to go to Utility Products' Buyers Guide.