Safety lighting: Explosion proof drop light
Work light: Larson Electronics reveals new Class 1 Division 1 explosion proof drop light with inline transformer.
Jul 3rd, 2014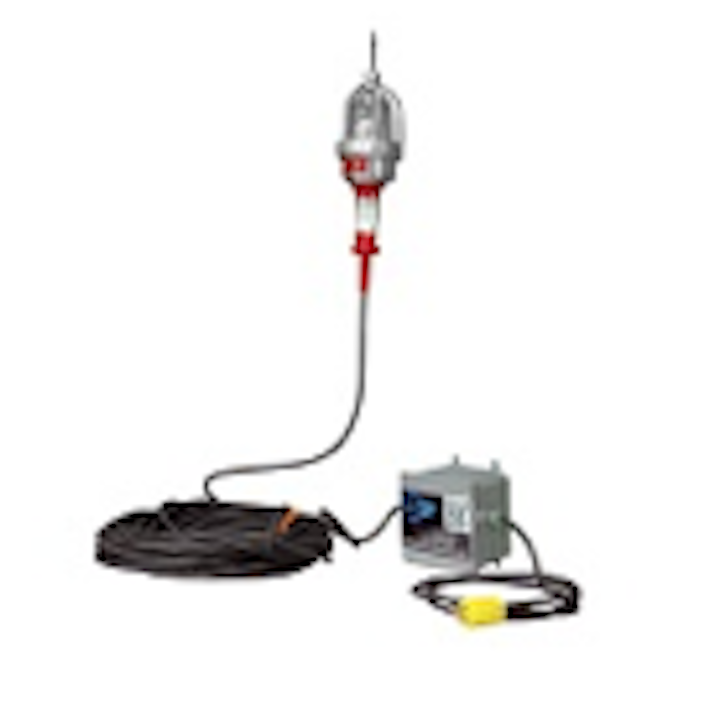 Safety products: Larson Electronics reveals their newly designed Class 1 Division 1 explosion proof drop light. This drop light is ideal for general close work and inspection activities in hazardous locations requiring explosion proof protection.
The EPL-230X24VAC-25 explosion proof drop light from Larson Electronics comes complete with 25 ft. explosion proof cord with an inline transformer that steps down 220-240 volts AC to 24 volts AC or DC for powering the lamp. The drop light housing is constructed of aluminum with a rubber bumper guard designed to provide an effective lighting solution for operators requiring a versatile source of illumination. The housing is equipped with a swivel hook for hanging and hands free operation. This hazardous location hand lamp is Class 1, Division 1 approved when equipped with a 100 watt incandescent bulb or Class 2 Division 1 approved when equipped with a 60 watt bulb. This drop light is ideal for hazardous work areas where a ready source of easily managed lighting is desired and is suitable for use in areas where petrochemical vapors and various dusts are present.
"This Class 1 Division 1 explosion proof hand lamp provides portable light within classified locations that require low voltage," Rob Bresnahan with Larsonelectronics.com. "These hand lamps are equipped with an inline transformer for low voltage operation. The transformer plugs into standard wall outlets and is encased in a NEMA box."
Larson Electronics carries an extensive line of explosion proof LED lights, LED work lights, light towers, intrinsically safe LED lights, portable work lights and industrial grade LED area lights.
For more information about Larson Electronics or other products, click here to go to Utility Products' Buyers Guide.