Energy management: Cost-effective modernization solution for existing DS-type circuit breakers
Circuit breaker: Designed to fit into existing switchgear, Schneider Electric's Masterpact Circuit Breaker direct replacement solution extends the life of aging equipment, enabling organizations to avoid costly downtime.
Apr 17th, 2014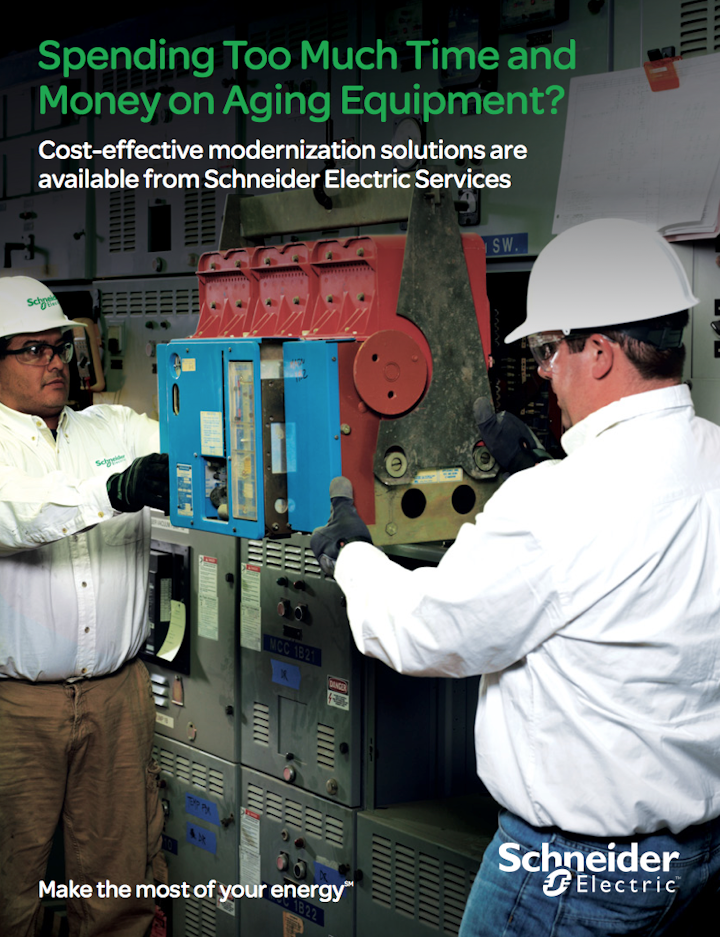 Utility safety: Schneider Electric announces a direct replacement modernization solution for customers with an installed base of DS-type circuit breakers. As aging circuit breakers move toward obsolescence and parts become increasingly difficult to source, it is more important than ever to transition to more advanced circuit breakers.

Upgrading with Masterpact Circuit Breakers not only provides the latest in circuit breaker technology, but enables facility managers to improve energy management while enhancing safety, productivity and electrical system reliability.

This offer features an adapter cradle, which is permanently installed into the existing switchgear cubicle that housed the DS-type circuit breaker. The new Masterpact Circuit Breaker racks in and out of the adapter cradle. A new door is installed, but the cell interlocks, the racking mechanism and the switchgear structure are not modified. Ultimately, the useful life of the existing asset is extended and concerns about the availability of spare parts are eliminated.

A direct replacement modernization solution reduces downtime for installation compared to other new equipment since there is little-to-no downtime on the equipment bus. Utilizing the Masterpact Circuit Breaker also lowers maintenance and operating expenses. Additional direct replacement designs are available for most manufacturers¹ circuit breakers.

The Masterpact Circuit Breaker modernization solutions demonstrate Schneider Electric¹s commitment to providing safe and reliable products and services and further solidify our commitment to support customers facing decisions about obsolescence.
For more information about Schneider Electric or other products, click here to go to Utility Products' Buyers Guide.