Safety gloves: Fire and rescue glove with bloodborne pathogen protection
Utility safety: Ergodyne expands its ProFlex Glove Line to include the ProFlex 730OD Performance Fire & Rescue Gloves with OutDry Bloodborne Pathogen Protection.
Apr 17th, 2014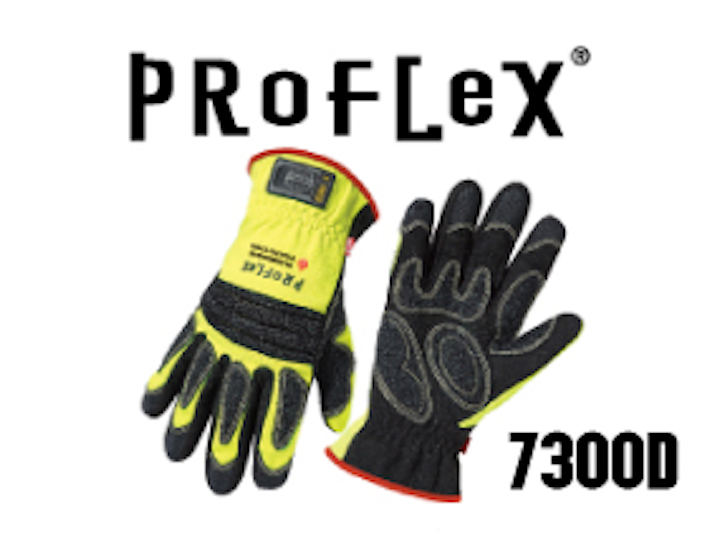 Safety products: Ergodyne has announced the expansion of their ProFlex® Glove Line to include the ProFlex® 730OD Performance Fire & Rescue Gloves with OutDry® Bloodborne Pathogen Protection. This revolutionary glove utilizes an OutDry® bonded membrane -- eliminating the need for an insert and providing protection from water and disease carrying bloodborne pathogens.
"For the past two years, Ergodyne has been the go-to for OutDry® waterproof winter gloves in the safety industry," said Andy Olson, senior product manager. "After extensive research and testing, we're excited to expand the use of the OutDry® bonded membrane technology to benefit and protect fire & rescue workers."
Ideal for extrication applications and those who need protection from bloodborne pathogens, the new ProFlex® 730OD Performance Fire & Rescue Gloves with OutDry® are available now at all authorized Ergodyne distributors.
Key features:
• Waterproof gloves with OutDry® also pass ASTM F1670 synthetic blood penetration test
• OutDry® membrane passes ASTM F1671 surrogate microbe penetration test
• Protection complies with Federal Rule 29CFR 1910.1030 addressing occupational exposure to blood or other potentially infectious materials
• Ultra-thin CoolPass comfort lining
• Armortex® reinforcement on palm, fingers and thumb saddle
• Durable synthetic leather on fingers, thumb, and palm
• PVC-reinforced fingertip gripping zones
• Double-needle Kevlar® stitching
• Stretch spandex shell for comfort and fit
• EVA knuckle pad with reflective pattern
• EVA palm padding to damp shock, impact
• EN 420; EN 388: 4243
For more information about Ergodyne or other products, click here to go to Utility Products' Buyers Guide.