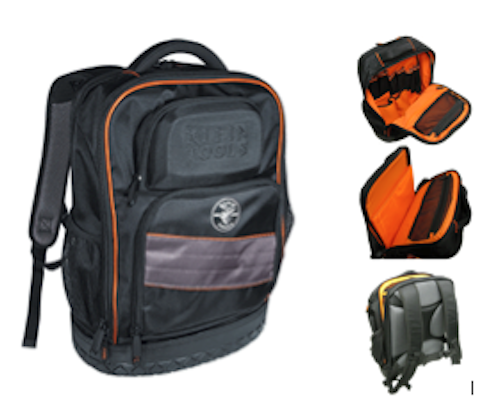 Utility supplies: Hi-Line Utility Supply presents the new Tradesman Pro™ Organizer Tech Backpack from Klein Tools. This versatile bag features a separate, padded, laptop pocket, away from tools for added protection. In a separate pocket, there is plenty of storage for a daily tool haul, with over 25 pockets. This bag also features a hard molded front pocket perfect for safety glasses, as well as a hard molded bottom. Plenty of additional storage for pens, phones, cables, and more! Padded straps and backing make this comfortable to wear every day.
The Tradesman Pro™ Organizer Tech Backpack and the rest of the Klein® Tools product line is available now through Hi-Line Utility Supply.
To place an order or for more information, call (800) 323-6606. Check out these and other great tools from over 150 different manufacturers.
For more information about Hi-Line Utility Supply or other products, click here to go to Utility Products' Buyers Guide.