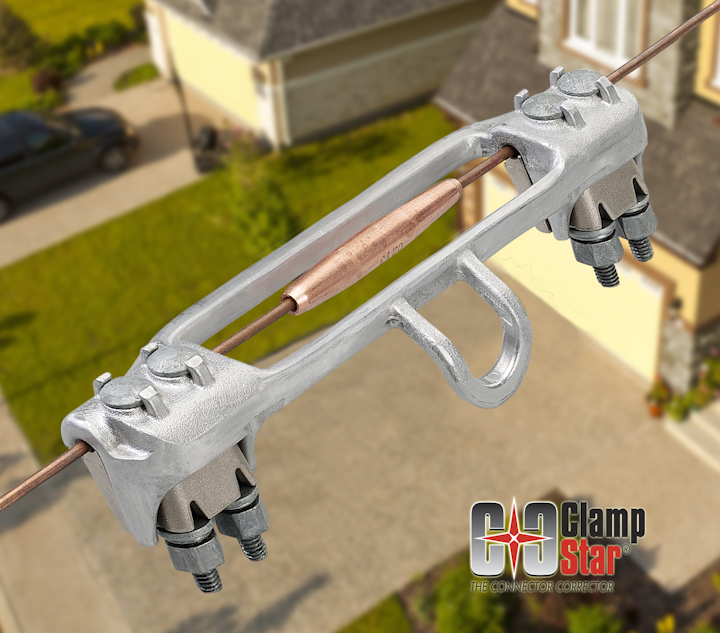 Safety equipment: Classic Connectors USA, CSR-0325L-007-P connector corrector technology is designed to protect automatic splices on overhead, copper conductor sized from #6 - #2 AWG. In addition to torque limiting nuts, each unit is supplied with nickel-plated keepers, and is prefilled with proprietary CC2 inhibitor to prevent galvanic corrosion. The unit weighs 1.75 lbs. and can be easily installed on an energized line with a hot-stick or gloves.
ClampStar® helps avoid potential catastrophes and expensive lawsuits resulting from failing overhead splices. In just minutes, this eliminates risk and prevents connector failures before they occur, without costly replacement, repair, or expensive downtime. Additional sizes for use with copper are available for splices, suspension clamps, dead-ends, and damaged conductor repair. ClampStar units are also available for use on all aluminum stranded conductors, e.g., ACSR, AAC, AAAC, ACAR, ACSS & fiber composite core.
For more information about Classic Connectors USA or other products, click here to go to Utility Products' Buyers Guide.