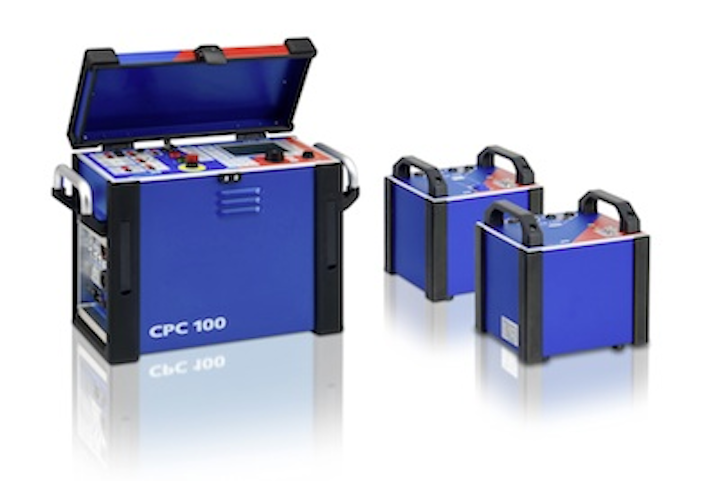 According to standards such as IEC 62271-203, a voltage withstand test is necessary during the commissioning of gas insulated high-voltage switchgear (GIS). To date, the test was performed by connecting a high-voltage test transformer and a heavy control unit to the GIS. The transport and the handling of such heavy devices cause a significant effort—reason enough for developing an innovative alternative test method.

OMICRON combines the multi-functional primary test system CPC 100 with the newly developed CP RC package, consisting of the components CP TR8 and CP CR4 resp. CP CR6—depending on the required inductivity. The package is connected to a voltage transformer, which is specially designed for this purpose and already installed in the GIS. Together, they form a resonant circuit. As a result, no additional test transformer needs to be transported, and the space previously required for the test transformer is no longer necessary. This is a significant advantage, especially at remote locations that are difficult to reach or where space is limited such as at offshore wind farms.

For conventional external voltage withstand tests, the SF6 gas has to be drained and re-filled. By testing with the CP RC package, this time consuming task is redundant.

The combination between CPC 100 and CP RC package provides the user with voltage withstand testing with a maximum test voltage of 200 kV for GIS which are rated up to 123 kV. Each unit of the package weighs less than 30 kg / 66 lb, making it easily portable by just one person.

For more information about OMICRON or other gas insulated switchgear testing, click here to go to Utility Products' Buyers Guide.