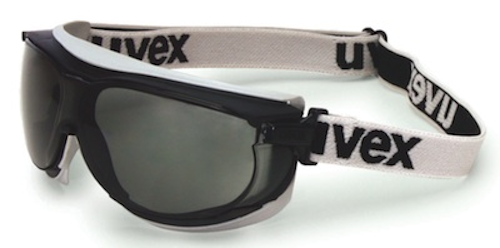 Smithfield, R.I.—Honeywell Safety Products has launched the Uvex Carbonvision wide-view safety goggle, which delivers ultra-lightweight comfort and supreme protection. Weighing only 46 grams, the Uvex Carbonvision goggle is among the world¹s lightest wide-view goggles available.

The style's proprietary Uvex Dura-streme dual lens coating ensures maximum anti-scratch and anti-fog properties for longer lens life, clear vision and improved worker safety, even in the most demanding environments. This high-performance goggle is ideally suited to protect workers from impact, dust and other airborne particles, as well as chemical splash hazards.

"Safety managers are increasingly recognizing the need for more substantial eye protection, and Uvex Carbonvision meets their demands by offering the weight and comfort of safety eyewear with the added protection of a full-size goggle," said David Iannelli, senior product manager for Honeywell Safety Products. "Our lightest-weight goggle yet, Uvex Carbonvision promotes a safer workplace by improving worker comfort, protection and productivity."

For more information about Uvex Carbonvision or other safety products, click here to go to Utility Products' Buyers Guide.