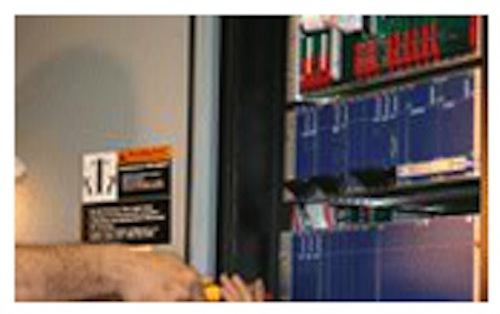 Atlanta — Efacec ACS' power distribution fault detection, isolation and restoration (FDIR) technology has gone live on Cobb EMC's distribution system serving over 195,000 meters. This fault detection technology enhances the reliability of electric service to consumers through intelligent automation. With FDIR, faults are automatically isolated within a smaller section of the distribution system, dramatically reducing the number of customers experiencing a power outage. Many outages that occur due to a fault can often be quickly restored by automatically re-routing power from another portion of the system.

Primary fault detection, isolation and restoration benefits include:
• Shorter outage durations
• Fewer sustained outages
• Improved network performance
• Greater operational efficiency
• Improved service delivery

"The ability to automatically isolate and restore faults on distribution feeders is an advanced technology that we¹re excited to be able to provide for Cobb EMC members," said Bhaji Dhillon, manager of power system technologies and planning at Cobb EMC. "Over the years we have aggressively deployed automation on our system to improve the reliability of service to our members, with over 650 SCADA-controlled switches installed. Deployment of FDIR on our distribution management system (DMS) from Efacec ACS is the next step in leveraging this installed infrastructure." Before activating FDIR, Cobb EMC carefully evaluated the technology and tuned the network model while operating the system in a manual mode.

"Cobb EMC has been a valuable partner and customer from the inception of our company over 37 years ago," Efacec ACS' CEO José Barbosa noted. "We are pleased to be able to continue working with them to deploy advanced DMS applications like FDIR to help them provide excellent service and reliability to their members."
For more information about Efacec ACS or other power distribution fault detection, click here to go to Utility Products' Buyers Guide.