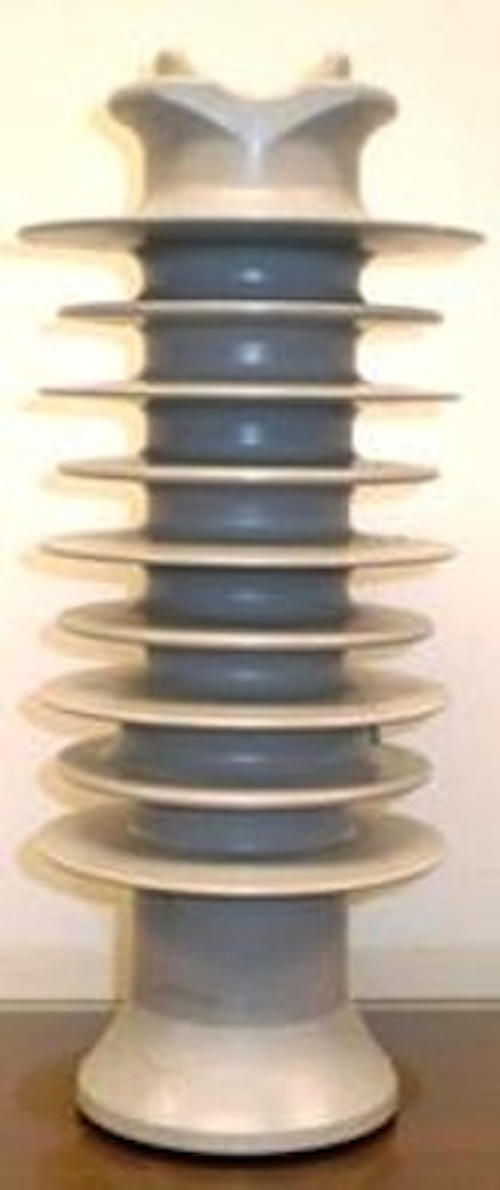 Milford, NH — Line post insulators from Hendrix Molded Products, HPI-LP-14 Line Post Insulators for the utility industry, are constructed from Hendrix's high-density polyethylene blend. They won't chip, crack or break, and, at under 10 pounds, are lighter than porcelain or metal-topped composite designs. The line post insulators meet porcelain and composite American National Standards Institute (ANSI) requirements, and exceed ANSI cantilever strength requirements. With a leakage distance of 31.4 inches, the line posts have flashover values of 128 Kv dry, and 94 Kv wet. With the molded-in "F" neck design, no metal top is needed for the insulator, and it features an optimized skirt design for improved performance.

"This new Line Post Insulator represents a great complimentary addition to our current Insulator Product Line," said Tom Wilson, Vice President for Molded Products. "We have mechanically and electrically tested it to ANSI Standards, C29.7 and C29.18, for both Porcelain and Composite Line Post requirements. I am confident that the HPI‐LP‐14 Line Post will become the industry benchmark for all composite line posts."

For more information about Hendrix Molded Products or other line post insulators, click here to go to Utility Products' Buyers Guide.