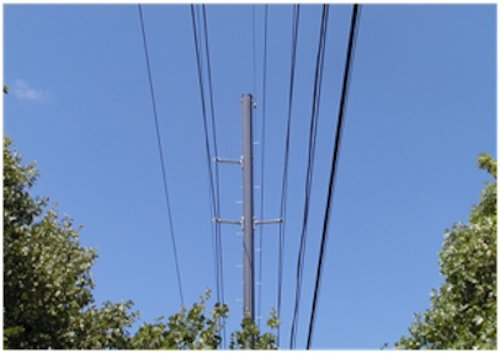 Chicago — Composite transmission and distribution utility poles from Duratel assist in quicker recovery from superstorm Sandy. Crews continue to struggle with the lengthy restoration process weeks since the storm hit. When it passes, many will be looking for ways to improve their Emergency Preparedness Programs and many already have turned to Duratel for assistance. Duratel, a manufacturer of composite utility pole products for utility transmission and distribution, offers utilities a cost effective alternative than traditional distribution poles.

"Utilities face significant challenges following major weather events such as thunderstorms, hurricanes, tornadoes, ice storms, and fires," said Peter Ceko, CEO of Duratel. "In order to safely and quickly restore power to residential and commercial customers following these events, more and more utilities are utilizing Duratel products." Surveys among utility linesmen who have worked with Duratel poles have shown that it takes approximately half the time to install composite poles compared to competing materials.

Duratel provides a comprehensive solution that mitigates the risk of outages and makes restoration of power in the event of an outage safe and efficient. Duratel poles are stronger, lighter, more durable and cost effective than other similar products. During storm restoration, Duratel poles can greatly expedite recovery efforts with its superior strength-to-weight ratio and resiliency to ice and wind helps harden a utility's system and makes the grid more reliable.

Duratel poles are engineered to endure extreme weather conditions including hurricane winds and last significantly longer than other products. Duratel poles can be installed with less equipment and manpower than competing products. Their line of products are environmentally friendly, emphasizing quality, value, reliability, safety and performance.

For more information about Duratel or other utility poles, click here to go to Utility Products' Buyers Guide.