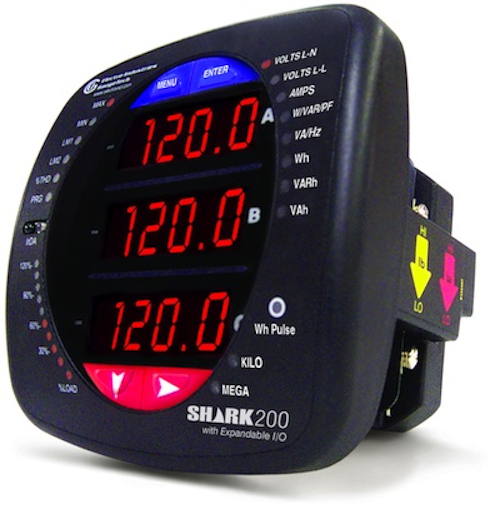 Westbury, NY — Power measurements for utility substations are enhanced with Shark® 200 multifunction power and energy meter with data-logging and extensive I/O. Electro Industries / GaugeTech (EIG) enhanced frequency measurement has been improved to provide accuracy to 0.001%. This feature allows the meter to be used for power system frequency analysis and as a high performance frequency transducer.

Other energy meter features include improved real time clock synchronizing for more accurate load profiling, wider dynamic voltage under-range, more communication port selections and many more functions.

The Shark 200 energy meter is used by industry and utilities worldwide to measure and report on electrical power. EIG is committed to its many thousands of installed base and as such the company offers these features at no additional cost in all new units and as a no cost firmware upgrade for all existing commissioned units.
For more information about Electro Industries or other energy meters, click here to go to Utility Products' Buyers Guide.