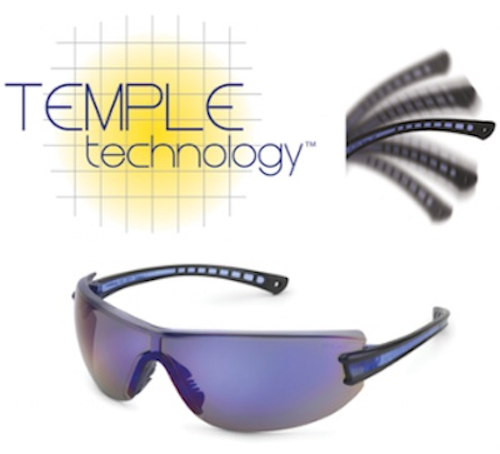 Gateway Safety introduces Temple Technology Safety Eyewear, a collection of safety products engineered to fit users much more comfortably. Temple Technology products feature temple qualities that eliminate pinching while fitting securely—ultimately creating a product that users will truly enjoy wearing.

Luminary Safety Eyewear, a highly popular style in eye protection for its sleek style and light weight, is the first product available featuring Temple Technology construction. Luminary eyewear's ultra flexible temples will bend and flex to conform to a wearer's profile, eliminating any chance for pinching behind the ears.

A rubberized coating on the temples prevents slipping, ensuring a snug fit. A pair of Luminary eyewear also weighs well under an ounce, with unique, translucent temple insets that give it a one-of-a-kind style.

With Temple Technology construction, products like the Luminary line provide wearers with a superior fit for any size face.

For more information about Gateway Safety or other safety eyewear, click here to go to Utility Products' Buyers Guide.