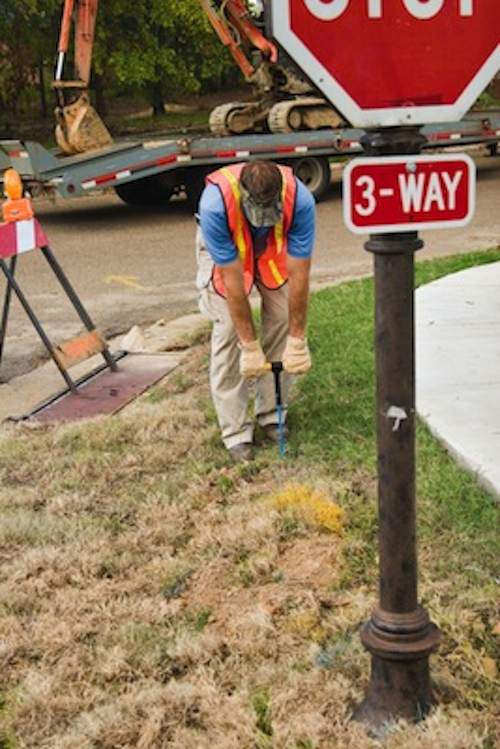 Independently tested up to 50,000 volts following American Society for Testing and Materials (ASTM) F711-89 procedures, Forestry Suppliers' insulated Mighty Probe features a 3/8-in. diameter x 48-in. long high strength steel alloy shaft that resists bending and bowing for easy probing of hard ground. The solid steel handle is easy to grip with both hands, even when wearing gloves. An optional slide adapter quickly converts your probe into a mini-slide hammer probe.
A complete selection of environmental products and equipment can be found in Forestry Suppliers' current catalog.

For more information about Forestry Suppliers or other probes, click here to go to Utility Products' Buyers Guide.