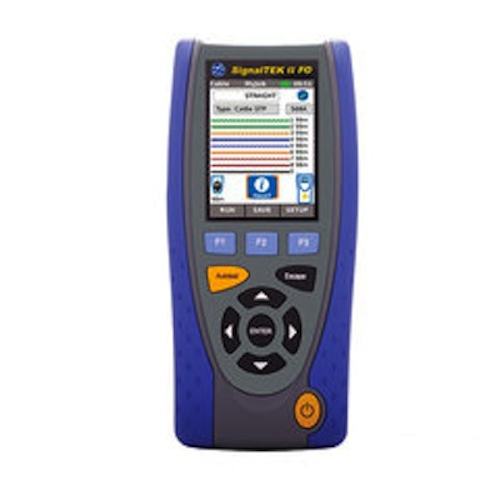 San Diego—Using a full cable certifier isn't always the most efficient choice when confirming if network cabling has been installed correctly, especially in residential, small business and even industrial Ethernet environments that don't require certification to EIA/TIA or ISO/IEC standards.

In those cases, the new IDEAL SignalTEK II multifunctional handheld cable and network qualifier is a cost-effective alternative to certifiers. Perfect for small- to medium-sized LANs, SignalTEK II will validate that copper or fiber cabling is capable of supporting bandwidth-heavy Voice, Data, Video (VDV) and IP-based video surveillance applications over 10/100 Megabit or Gigabit Ethernet. SignalTEK II then generates documentation verifying network connectivity and job completion to initiate customer payment.

"Being a multifunctional device for both fiber and copper, the SignalTEK II offers major cost savings, as it eliminates the need to purchase separate testers for different media," explained Dan Payerle, business unit manager of IDEAL Industries Networks. "SignalTEK II also troubleshoots throughput problems in existing installations so a separate transmission tester isn't required - presenting more savings."

For more information about IDEAL or other cable and network qualifiers, click here to go to Utility Products' Buyers Guide.