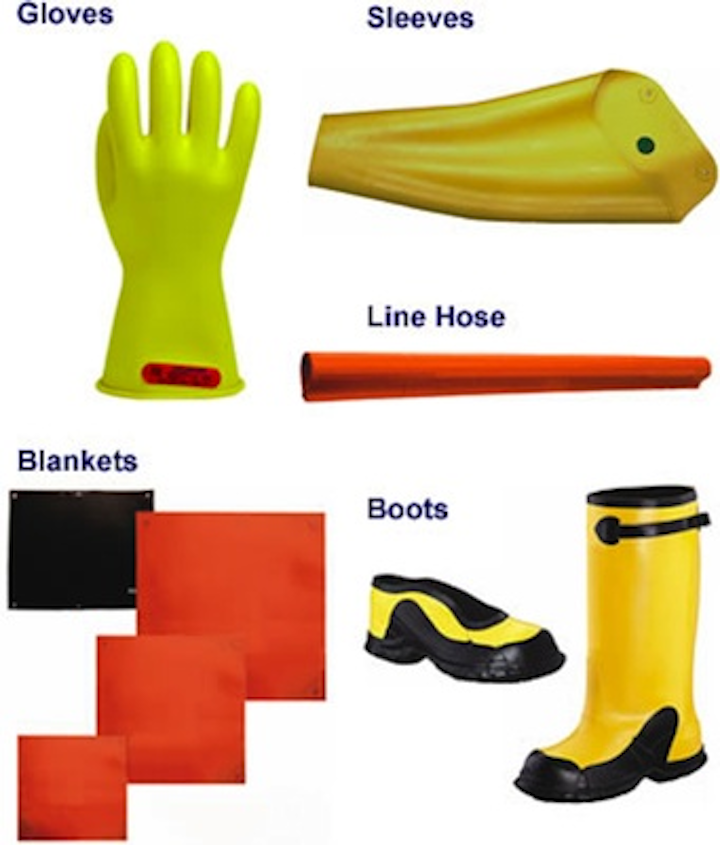 Taking rubber goods testing to another level, Hi-Line Rubber Goods Change Out program ensures that rubber products meet or exceed ASTM standards and OSHA regulations while maximizing product usage. Like clockwork, rubber goods are cleaned, tested, custom date-stamped and on your dock when you need them.

The program allows crews to maximize usage of rubber products while minimizing warehouse inventory. For those who outsource this technical duty to the experts, Hi-Line is a great resource. Hi-Line's test lab is climate controlled and state-of-the-art. In addition, Hi-Line stocks one of the largest new rubber goods inventory in the country and can immediately replace any goods not meeting ANSI or OSHA standards.

Through its Rubber Goods Change Out program, Hi-Line partners with utilities, contractors, and municipalities—supporting as many as 4,000 lineman or a crew of three.

In addition, we sell new rubber goods and supplies, including:

• High Voltage Rubber Insulating Gloves
• Low Voltage Rubber Insulating Gloves
• One-Finger Mittens
• Contoured Cuff Gloves
• Flare Cuff Gloves
• Insulated Molded Sleeves Type I & II
• Insulated Dipped Sleeves Type I & II
• Glove Bags
• Leather Protectors for Rubber Gloves
• Glove Dust/Powder
• Sleeve Bags
• Buttons, Harnesses and Straps For Sleeves
• Blankets, Pole and Line Insulation
• Rubber Insulating Blankets Type I & II
• Switchboard Matting
• Insulating Roll Blankets
• Line Hose
• Insulator Covers
• Conductor Covers Line Guards
• Pole Covers
• Cross Arm Guards
• Blanket Canisters
• Blanket Pins
• Tie Straps
• Line Hose Canisters
• Rubber Lineman Boots And Overshoes
For more information about Hi-Line Rubber Goods or other rubber safety products, click here to go to Utility Products' Buyers Guide.