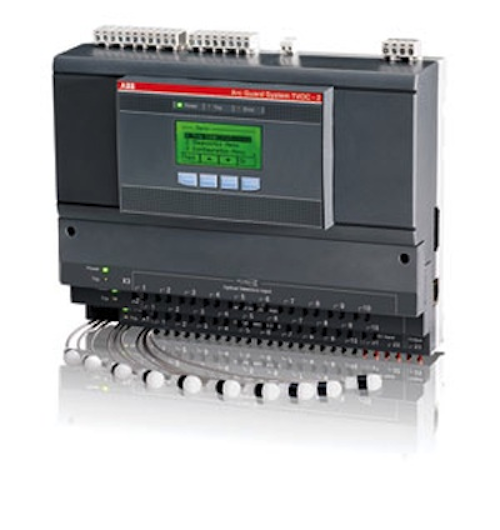 ABB Low Voltage Products Div. has released TVOC-2, a new generation of its proprietary Arc Guard System that protects electrical equipment from electrical arc flashes. TVOC-2 features numerous upgrades and new functions to provide high arch flash protection, detecting faults in low and medium voltage switchgear and disconnecting the power provided to the arc within 30 to 50 milliseconds-preventing serious injury to personnel and damage to expensive equipment.

Without the Arc Guard System, an arc flash will typically trip a circuit breaker in approximately 1 second, enough time for the arc to destroy the switchgear and kill or seriously injure a person.

TVOC-2 is now Underwriters Laboratories (UL) listed, and, when installed with ABB's Emax circuit breakers, carries a functional safety rating of SIL-2 as certified by TÜV Rheinland, an independent global provider of safety analysis. The SIL-2 certification confirms that the TVOC-2 has achieved the standard required to protect both humans and equipment.

ABB Low Voltage Products Div.
For more information about ABB or other arc guard systems, click here to go to Utility Products' Buyers Guide.