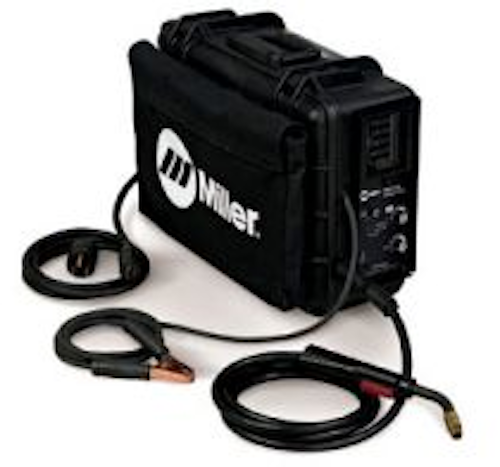 Miller Electric's Arc Armor Powered Air Purifying Respirator (PAPR) features a blower that is 1.3 lbs lighter than the leading competitor and incorporates a Miller-exclusive belt/shoulder strap design for maximum comfort. The Arc Armor PAPR features a lithium ion battery with no memory retention from frequent charging, dual air speeds for maximum comfort in varied work environments, and audible and vibrating alarms for use in noisy workplaces.

The PAPR comes with a Miller Elite Series auto-darkening helmet (non-auto-darkening lens model also available) and is certified by the National Institute of Occupational Safety and Health (NIOSH, 42 CFR Part 84), which covers requirements for respiratory protective devices. Miller's PAPR has an assigned protection factor of 25.

The PAPR is the latest addition to Miller's growing line of Arc Armor welding safety products, which includes welding helmets, apparel and gloves. As with the rest of the Arc Armor line, the PAPR was designed to maximize safety and comfort in welding applications.

Miller Electric Mfg. Co.