Substation fencing deters squirrels, snakes, raccoons, and more
Safety products: TransGard protects Mexico's largest wind power facility. Animal-deterrent fencing prevents outages -- and bites -- from rattlesnakes.
Aug 18th, 2017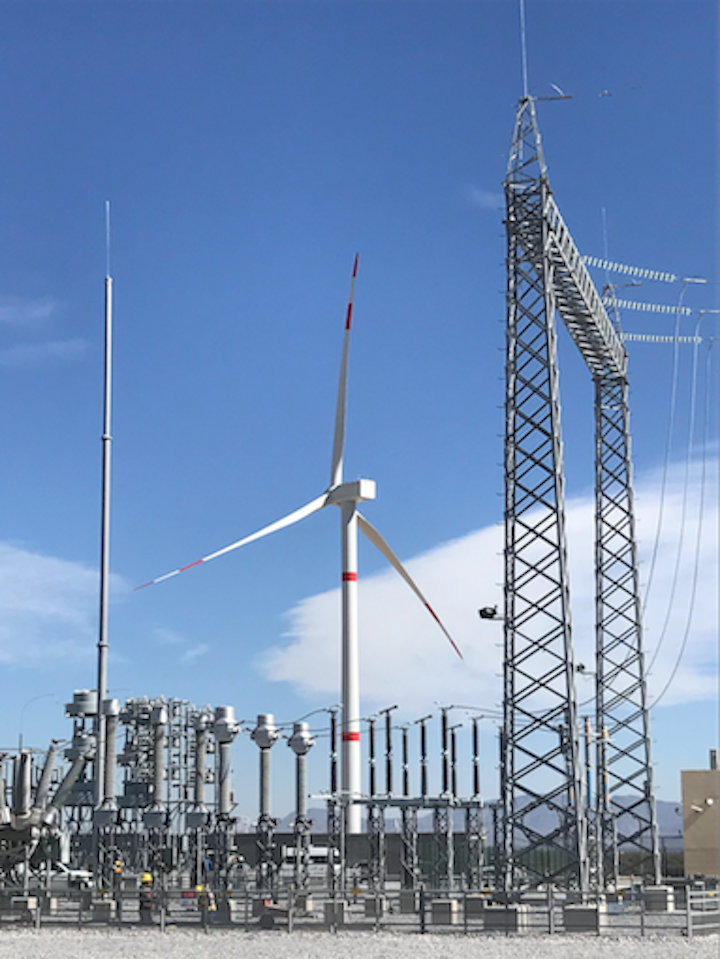 Safety products: TransGard has completed installation of its patented substation fencing at the Coahuila Wind Farm, the largest power facility of its kind in Mexico. TransGard manufactures and installs the only substation fencing that delivers a humane -- but effective -- electric shock that deters squirrels, snakes, raccoons and other climbing animals. TransGard fences currently protect more than 2,500 substations in North America

Coahuila Wind Farm services the Industrias Peñoles zinc mining operation in northern Mexico. As the facility came online in early 2017, operators realized the need to protect their expensive -- and remote -- substation from squirrels and other climbing animals. Coahuila faced another significant challenge: the region's large snake population. Rattlesnakes posed a threat to both the substation and an adjacent warehouse, where employees frequently spent time. Because the nearest medical facility was more than an hour away, a rattlesnake bite could be fatal.

The TransGard solution: Design and install fencing to prevent climbing animals -- including snakes -- from entering the substation and the warehouse. TransGard offers an optional snake panel capable of keeping out snakes as small as ¼" in diameter, and has successfully addressed chronic snake problems at substations across the country.

"Animal incursions have become an increasingly frequent problem for substation operators -- and not just in the U.S." said Bill Reichard, President of TransGard. "This project showcases TransGard fencing works with a variety of power suppliers -- and that the fence's success translates well into new markets."

TransGard developed a patented fencing exclusively to eliminate substation outages caused by climbing animals. Since the company's founding in 1990, TransGard has installed fences at more than 2,500 substations in the U.S. and Canada.
For more information about TransGard or other products, click here to go to Utility Products' website. Or visit our Industry News and Equipment Showcase e-newsletters.