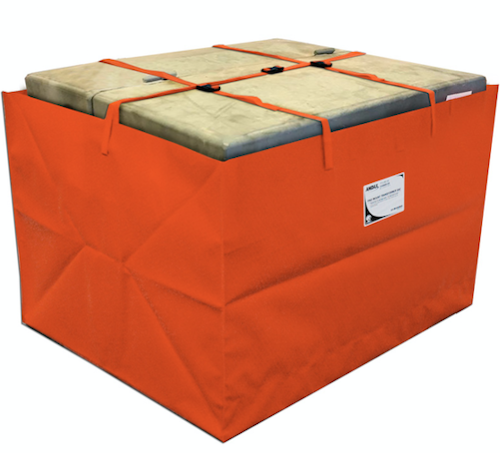 Safety products: Designed specifically to fit pad mount transformers, the Andax Pad Mount Transformer Sac™ is your complete containment and spill control solution. Once opened, it lies flat ready for installation. Just lift the transformer inches off the ground and slip the Transformer Sac™ up and around it.
• Contains all leaks and reduces cleanup time for equipment and on site
• No more bulky trays or tubs
• Avoid PCB exposure
• Compact storage size, and customizable to your exact specs
• Ask about our Pole Mount Transformer Sacs™!
For more information about Andax Industries or other products, click here to go to Utility Products' website.