Safety lighting: Personal safety and task light showcased at ICUEE 2017
Safety products: ILLUMAGEAR's Halo 360° task light improves visibility on jobsites, leading to reduction in rework and time savings.

Sep 29th, 2017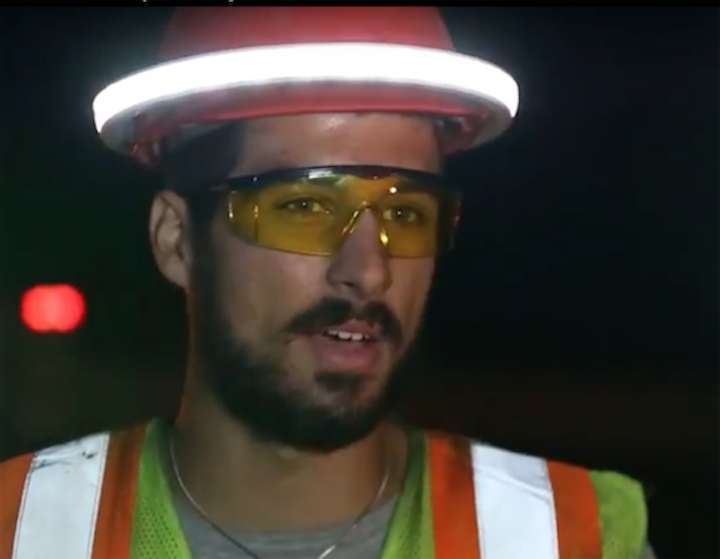 Safety lighting: ILLUMAGEAR, whose mission is to illuminate people working in high-risk environments, making them safer and more prepared, will showcase its Halo™ Personal Safety and Task Light at the International Construction and Utility Expo (ICUEE), October 3 – 5 in Louisville, Kentucky. ILLUMAGEAR will be exhibiting at booth 4629.
The durable, lightweight Halo is a 360° ring of light that attaches to any standard hard hat. Tough enough to survive in rough environments, the Halo is visible over ¼ mile way and fully illuminates the task area, helping to save time and reduce rework.
Ideally suited for the electrical and utilities industries, product features include:
• Lightweight and cord-free
• Visible over 1/4 mile away in all directions at all times
• Powerful flood task light for improved work efficiency
• Fully illuminates the task area out to the visual periphery
• Eliminates shadows no matter where you move
• Four light modes: Halo, HI-Alert, Task, Dim
• Built tough to survive in rough work environments
• Average battery runtime of 15 hours
• Dielectric strength of 30,000V minimum
• Connects securely to any hard hat
• IP Rating of 67 to protect against dust, dirt, and water
• Easy single button functionality
• One-year warranty

About ILLUMAGEAR
ILLUMAGEAR is a Seattle-based company focused on improving individual safety in risky environments. Founded in 2012, ILLUMAGEAR's mission is to illuminate people working in high-risk environments, making them safer and more prepared. ILLUMAGEAR builds Personal Active Safety Systems (tools, equipment, and software solutions) that lower the risk for people operating under hazardous circumstances. ILLUMAGEAR is focused on promoting real improvement in worker safety and bringing innovative products to market that define a new category of safety gear.
For more information about ILLUMAGEAR or other products, click here to go to Utility Products' website. Or visit our Industry News and Equipment Showcase e-newsletters.