Six Ways CMMS Can Boost the Safety Quotient of Your Facility
Computerized Maintenance Management Systems (CMMS) is a boon for facility managers the world over. This preventive maintenance software has transformed the entire vertical of warehouse management. However, did you know that CMMS can help you enhance the safety quotient of your facility as well?
Sep 20th, 2017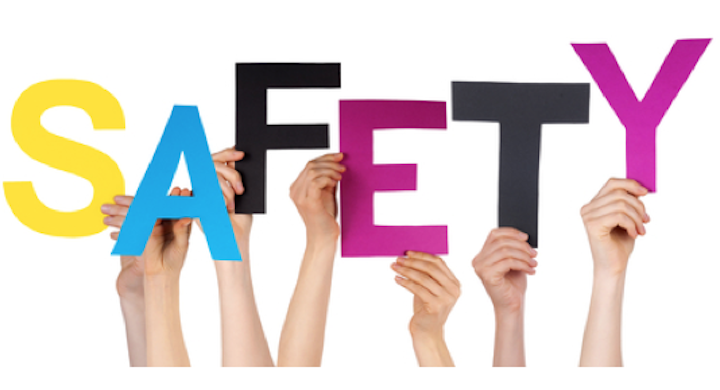 Computerized Maintenance Management Systems or CMMS is a boon for facility managers the world over. This preventive maintenance software has transformed the entire vertical of warehouse management. However, did you know that CMMS can help you enhance the safety quotient of your facility as well? It addresses some major concerns regarding workplace safety. To better understand this, let's take a look at six noteworthy safety maintenance management features of CMMS:
1. Safety Documents
CMMS can record, analyze and track all type of safety data including incident reports, safety records etc. With all the important data in one place, you can easily integrate auditing functions into CMMS and have the software use all the resources to streamline the assessment process. You can also know when an employee makes a change in these safety documents as the logs in CMMS compile comprehensive records to trace changes. With CMMS you can share safety updates with technicians, link files, compile reports, conduct internal audit so as to ensure enhanced workplace safety of your employees and technicians.
2. Safety Training Inventory
It is essential that you keep a record of every employee's safety training and related skill set. One of the many features of CMMS is the employee module which helps the users maintain a safety training inventory of employees. This helps maintenance planners assign high-risk tasks to right people. The warehouse management software also ensures that safety training requirements for new employees are identified in new employees.
3. Safety Videos
Such videos effectively convey the safety procedures related to an asset and are highly useful if the asset is being operated by multiple or new users. You can store and catalog such safety video files with particular assets or attach them with work orders. The technicians can refer to them before commencing tasks which greatly reduces safety risks associated with tasks.
4. Materials Safety Data
For facilities which involve handling of any hazardous materials or substances, CMMS also allows the users to catalogue safety data related to such hazardous materials so as to ensure safe handling. This type of data can also be attached to work orders or can be integrated into SOPs.
5. SOPs and Safety Checklists
Standard Operating Procedures or SOPs and Safety checklists are critical for addressing the health and safety issues appropriately. With the help of a CMMS you can easily implement the SOPs by associating them with particular work orders, tasks or assets. They can either be written or graphical and can be easily accessed for safe completion of preventive maintenance, tasks and work orders. Safety checklists related to each work order can be automatically logged with the help of a CMMS and the technicians or employees can complete tasks according to these checklists.
6. Safety Priority Codes
It is important that planners are well aware of any health and safety concerns related to tasks, work orders and assets. A CMMS can simplify this communication. Most of the CMMS packages consist of an 'equipment criticality' aspect for assets and the more advanced versions of CMMS also allow the user to flag assets based on their safety priority. While with most CMMS you can use a numeric scale to rate the safety risk associated with a particular asset, the more refined systems generate a numerical score for ranking asset criticality and defining relative risk. The user needs to answer multiple user-defined questions to determine the score of an asset's severity of failure in terms of quality, performance, safety, environmental impact etc.
In case of work orders, the safety priority code feature in the CMMS enables the user to identify tasks that are highly risky in terms of health and safety. The planners can combine both the work order and assets related safety priority codes to schedule jobs based on full understanding of safety related risks.
The right CMMS will help you better manage the assets, reduce safety-related risks and cut down overall costs of poor safety practices.
About the author: Lindsey Walker works for NEXGEN Asset Management as their Marketing Manager. With a B.S. in Business Information Management, she excels at business development, project management as well as asset management. Her passion for writing allows her to find time from her busy work schedule to share her knowledge on asset management, geographic information systems (GIS), software implementation, training curriculum development, and similar topics.