Safety Products: What is Protecting Your Assets? Wildlife Contact Causes 3 Major Risks!
Safety products: Reliaguard features 7 competitive benefits when utilities are evaluating our products.
Sep 11th, 2017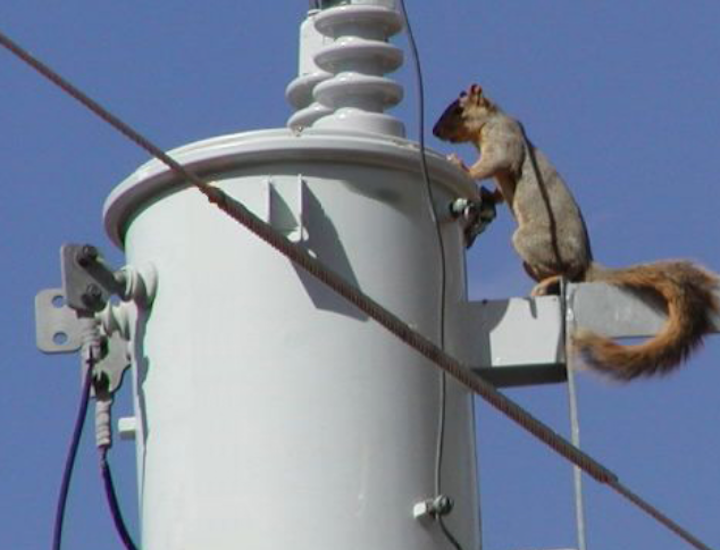 Safety products: When an animal bridges the gap from phase to phase or phase to ground, an arc/flash can occur -- resulting in a power outage, equipment damage and wildlife electrocution. Reliaguard can prevent these contacts with its range of protective guards and conductor cover.
Wildlife contacts pose 3 major risks for utilities and their shareholders:
1. Power outages, downstream consequences & liabilities
2. Expensive equipment damage
3. Penalties for destroying endangered, protected species & wildlife electrocutions
Reliaguard features 7 competitive benefits when utilities are evaluating our products:
1. Our guards are made from Reliatanium – our proprietary plastic blend that won't burn or drip. This is a very important consideration for utilities as guards that burn or drip may result in fires, further damage to equipment & surrounding area fires.
2. Reliaguard leverages the expertise of our founding linemen to design products that fit the equipment risk points and are secured to stay in place without tape or zip ties – better by design
3. Our manufacturing experts are world class engineers with the experience to make the right mold and build the right feature set designs into our products
4. Our guards are quality and volume priced – Reliaguard manufactures its products through thermoform and injection molding incorporating superior quality design features and leveraging economic quantity orders
5. We work collaboratively with customers, OEMs and partners to deliver a product that meets the needs of protection for a wide range of species
6. Our only focus is wildlife contact prevention
7. Our products are Made in the USA
How and Where Wildlife Caused Power Outages Occur
Animal contact / outages can occur on the transmission or distribution power line, in electrical substations, or by installing poor fitting animal guards to protect expensive equipment.
Commonly affected equipment includes transformers, regulators, breakers, switches, lightning arresters, pin insulators and switches but there are many other potential contact points as well.
In electrical substations, equipment placement is concentrated resulting in far more potential points of contact leading to a higher probability of outages occurring. Correspondingly, when an outage occurs in a substation there are more people / businesses affected than an occurrence on the powerline. The traditional approach to animal caused outages was to both ignore the problem and accept it as a normal cost of doing business or by installing inferior animal guards to protect expensive equipment.
Reliaguard offers a comprehensive portfolio of animal guards that protect your equipment and reduce the potential for animal caused outages for distribution lines and in electrical substations. In order to effectively protect equipment, it is common to pair guards with conductor cover to offer superior protection. Reliaguard offers guards, conductor cover and specific "equipment specific kits" for superior protection.
For more information about Reliaguard or other products, click here to go to Utility Products' website. Or visit our Industry News and Equipment Showcase e-newsletters.