Safety products: Enhanced emergency management solutions
Safety equipment: SPLICE Software's advanced data visualization and mass communications capabilities keep customers, team members and other stakeholders informed when the stakes are high and time Is short.
Oct 19th, 2017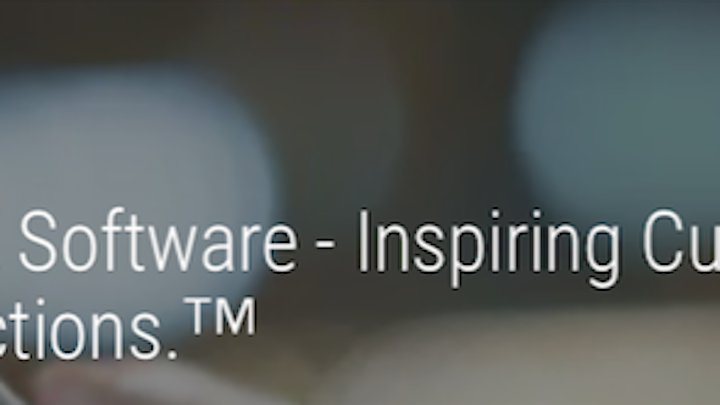 Safety products: SPLICE Software, which specializes in using big and small data and artificial intelligence (AI) to drive customer engagement, announced that the company has significantly enhanced its emergency management communications solutions. With CODiE Award-winning dashboards that allow decision-makers to quickly visualize data and get a real-time look at conditions and crew locations, SPLICE can help utilities, insurers, oil field services and other organizations visualize resources and communicate with clarity when time is of the essence.

Recent catastrophes like Hurricanes Harvey, Irma and Maria underscore the need for companies to protect employees, customers, business assets and their brand reputation when disaster strikes. Weather events that knock out power and damage infrastructure can hamper recovery efforts and leave customers stranded when they need help the most. SPLICE harnesses the power of data and AI to deliver critical capabilities to users, including the ability to send emergency warnings, enable team member check-in and gain clarity about conditions and team locations to facilitate mobilizations.

Data-Driven Dialogs® let users issue critical automated voice messages to deliver catastrophe warnings, post-catastrophe service updates, branch closure notifications and more, keeping customers and other stakeholders informed. The collaborative IntView dashboard from SPLICE allows users to visualize weather and social event data in real time, integrating information from partners like IBM Watson, AccuWeather, the Weather Channel and Twitter for a holistic view. By leveraging the power of crowd knowledge, AI and big data, users can make more informed decisions.

Welli allows users to geolocate team members with an interactive mobile program, ensuring that crews are safe and ready to deploy. With timely confirmation of team location and status, emergency managers can activate plans with confidence and engage in two-way communication to update status and ensure readiness as events unfold. Together, these enhancements make SPLICE Software's emergency management solutions a critical ally when seconds matter.

"Simplicity is powerful, and our emergency management solutions give leaders who are handling critical events the ability to instantly visualize complex factors in rapidly evolving situations and act decisively," said Tara Kelly, SPLICE's President & CEO. "By integrating data into one simple, streamlined platform, leaders gain clarity, which is absolutely crucial for sound decision-making."

SPLICE Software helps users create strong connections and continuously improve the customer experience by delivering personalized messages to customers via the channels they choose.

About SPLICE Software
SPLICE Software blends art & science in creating stronger connections and improving the customer experience for insurers, bankers, and retailers. Our cloud-based Dialog Suite™ uses Big Data & Artificial Intelligence to deliver personalized Voice & SMS messages at critical moments along the customer journey; allows you to connect with customers via their channels of choice; and, enables you to collect and manage customers' permissions and preferences so you can personalize, test and measure like never before.
For more information about SPLICE Software or other products, click here to go to Utility Products' website. Or visit our Industry News and Equipment Showcase e-newsletters.