Four Ways the Right Mobile Strategy Can Improve an Organization's Safety and Compliance
Ensuring all employees are safe when on the job is essential. While most companies have taken the necessary measures to keep their workers safe, there is always more that can be done. With the mobile solutions and strategies readily available, there are several steps that can be taken.
Jul 5th, 2017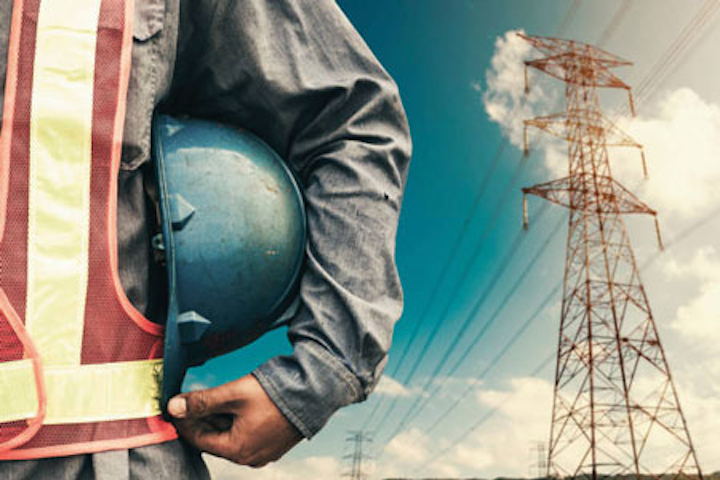 By Damien Moriarty
No matter the industry, ensuring all employees are safe when on the job is essential. Not only is it a part of a natural concern for human well-being and the efficient day-to-day workflow, but it also enables companies to meet mandatory compliance regulations and control costs associated with injuries. While most companies have taken the necessary measures to keep their workers safe, there is always more that can be done. In current technology driven culture, companies have started to adopt mobile strategies to mitigate work related risks. With the mobile solutions and strategies readily available, there are several steps that can be taken.
Monitoring Lone Workers in Dangerous Environments
While employers will often avoid sending field workers to a job alone in a dangerous environment, in certain cases it's inevitable. According to the Electrical Safety Foundation International (ESFI), for example, electrical-related incidents are the number one cause of fatalities in the utility industry. A two-man crew may still be required for high-voltage network or high-risk low-voltage jobs, but even simple jobs carry a risk of electrocution. If a tech is alone at a site that might have an electrical issue, a GPS-enabled device that keeps the dispatcher and a solo field worker connected in this hazardous scenario can help companies mitigate safety risks. For example, a mobile application can inform a dispatcher that the tech arrived at a job, then the timer asks the field worker to re-confirm that he is okay every X minutes until the timer is switched off when the tech indicates that he has finished the job. If the alert doesn't come through in the allotted timeframe, rescue can be immediately sent.
Implementing a mobile strategy that pinpoints when and where lone field workers are at any point in time, and how long they have been performing a particular task, is a crucial step in ensuring safety.
Enabling Easy Hazard Reporting
There is always a chance that on arrival or while at a job site, a technician will encounter a hazard. A 2013 study published in the National Safety Council's Journal of Safety Research (Vol. 45) found that many workers feel powerless when it comes to raising concerns about the overall safety of their jobs and apply a wait-and-see approach. In addition, the old-school paper trail makes field workers less inclined to report their hazard findings. Without hazard reports, companies are left in the dark and cannot adequately protect their workers.
Compared to paper-based reporting, mobile applications empower prompt and comprehensive information flow. In addition, companies that choose a mobile application that produces specific relevant warnings also change the behavior of their field workers by making it easier to adopt hazard reporting as a part of their everyday work cycle moving forward.
Next, when hazard reporting becomes systematic, it not only allows companies to meet compliance procedures, it reduces the risk of future incidents occurring.
Creating Safety Context (Specific vs. Generic)
As technicians move from job to job, so must the informational context for each site and job. Techs often develop familiarity with conditions when working in the same environment, which can sometimes lead to being overly sure of the conditions. A mobile app safety check prompt can serve as a focus tool for technicians not to get too comfortable in a potentially hazardous environment.
On the other hand, when they are assigned to a new task in a new environment, unsafe situations can occur. It's the company's responsibility to ensure field technicians working in specific conditions or performing certain tasks are properly informed. Depending on the type of work being performed, field workers will need to be aware of any previous incidents that might have occurred at the site as well as current and potential hazards.
The 2017 Liberty Mutual Workplace Safety Index produced by the Liberty Mutual Research Institute for Safety concluded that $1 billion is spent weekly on serious non-fatal injuries in workplaces in the U.S. Following is a breakdown of the top five causes, which account for 63.8 percent of the total cost burden:
1. Overexertion involving outside sources: 23.0 percent / $13.79 billion
2. Falls on same level: 17.7 percent / $10.62 billion
3. Falls to lower level: 9.2 percent / $5.50 billion
4. Struck by object or equipment: 7.4 percent / $4.43 billion
5. Other exertions or bodily reactions: 6.5 percent / $3.89 billion
A simple checklist that is tailored for specific environments can reduce injury rates, loss of time because of injuries, as well as prevent potential litigation.
Safety Checks at Start of Job
Another automated procedure that can safeguard field service technicians is checking off a pre-job mobile safety inspection form. By eliminating the old-school paper trails, companies can create customized safety inspections lists that immediately put the technician's train of thought into safety mode as he or she checks all the necessary items before starting any job. Most effectively, these electronic Q&As can be specific to job type and specific site - the more relevant the questions to the technicians' scenario, the more effective they are in changing behavior.
While some management teams may consider implementation of mobile strategies for increased safety and compliance substantial work, in the end, it may be one policy proven to be lifesaving.
About the author: Damien Moriarty is the international delivery manager for Retriever Communications.
For more information about Retriever Communications or other products, click here to go to Utility Products' website.