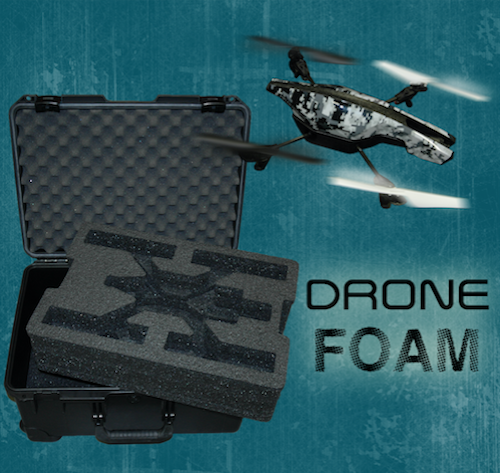 Safety products: Custom Foam is the perfect fit for your drone and any accessories. Ideal for use in Pelican or Hardigg cases. Protect your drone during transport, storage, in the field or any time you need your drone protected and contained safely and securely.
Our "Perfect-Fit" System enables you to design the layout of Custom Foam to accommodate your drone. The specific design depends entirely on what you want. Custom Foam is also perfect for cameras, computers, video recorders, tools, weapons or anything else that needs protection.
For more information about Andax Industries or other products, click here to go to Utility Products' Buyers Guide.