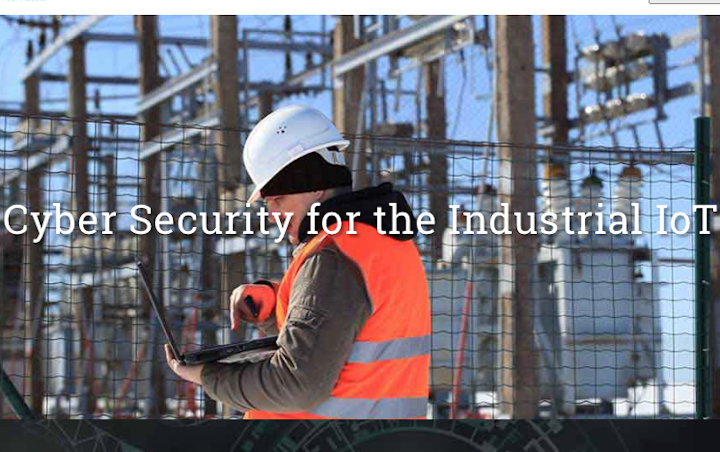 Safety products: Radiflow, a provider of cybersecurity solutions for critical infrastructure, and Wireless Data Systems, a nationwide provider of turnkey wireless-based networks for multiple applications including broadband, surveillance, monitoring, private network extensions and more, today announced that the two companies have entered into a value added reseller agreement.
Wireless Data Systems designs, implements and supports wireless communications systems and networks for operators of critical infrastructure. The company has recently seen the steadily increasing need for cybersecurity protection for its clients
As part of the cooperation between the two companies, Wireless Data Systems will integrate and support Radiflow's industrial intrusion detection and security gateway products as part of the cybersecurity solutions and system integration services that Wireless Data Systems provides to power and water utilities, oil and gas, renewable energy and municipalities across the United States.
"Radiflow's industrial cybersecurity products are an important addition to our technology portfolio," explained Rick Greene, President of Wireless Data Systems. "There is a definite and growing market need for cybersecurity and Radiflow's offerings will help us better address the needs of our customers as well as attract new business."
Radiflow's industrial cybersecurity product portfolio is designed specifically for OT networks and ICS and SCADA systems used by critical infrastructure operators. Radiflow's iSID system is an industrial intrusion detection system that maps a baseline of the operational assets and continuously monitors the industrial network for changes to the traffic and other anomalies. The company's line of industrial security gateways facilitates secure communication with automation devices on SCADA and ICS networks at remote and distributed sites.
"With a wide market presence and excellent integration capabilities, WDS is an ideal VAR partner," stated Ilan Barda, CEO of Radiflow. "We have high expectations that our new partnership with WDS will significantly enhance the security posture of customers in the market segments we are jointly serving."
Radiflow and Wireless Data Systems report that the two companies are already jointly engaged in significant opportunities with utilities providers and municipalities across the United States.
About Radiflow
Radiflow is a leading provider of cybersecurity solutions for ICS and SCADA networks in critical infrastructure, including tools for NERC CIP compliance. Radiflow's industrial cybersecurity solutions are protecting the operation technology networks of over 50 operators of critical infrastructure, including power generation, electricity supply, water facilities and others, in four continents around the world. Radiflow's Industrial Intrusion Detection System passively learns and maps an OT network, providing exceptional visibility and situational awareness, and alerts in real-time for any anomalies in unexpected network behaviors.
About Wireless Data Systems
Wireless Data Systems is a complete turn-key networking solution provider. We provide our clients with outstanding value by providing the best possible equipment/cost solution for their particular application. We pride ourselves in offering a variety of industry leading products from leading company's like Radiflow, Bridgewave, Cisco, Rohn Towers, Ceragon, Radwin, Proxim, Juniper and Cambium. We are a complete networking technology source for your particular application.
For more information about Radiflow, Wireless Data Systems or other products, click here to go to Utility Products' website.